Double Glazing Funding
Making funds availible for your home improvements
What are the average cost of Patio Doors? - Double Glazing Funding
Apply for grant
What Are The Average Costs Of Patio Doors?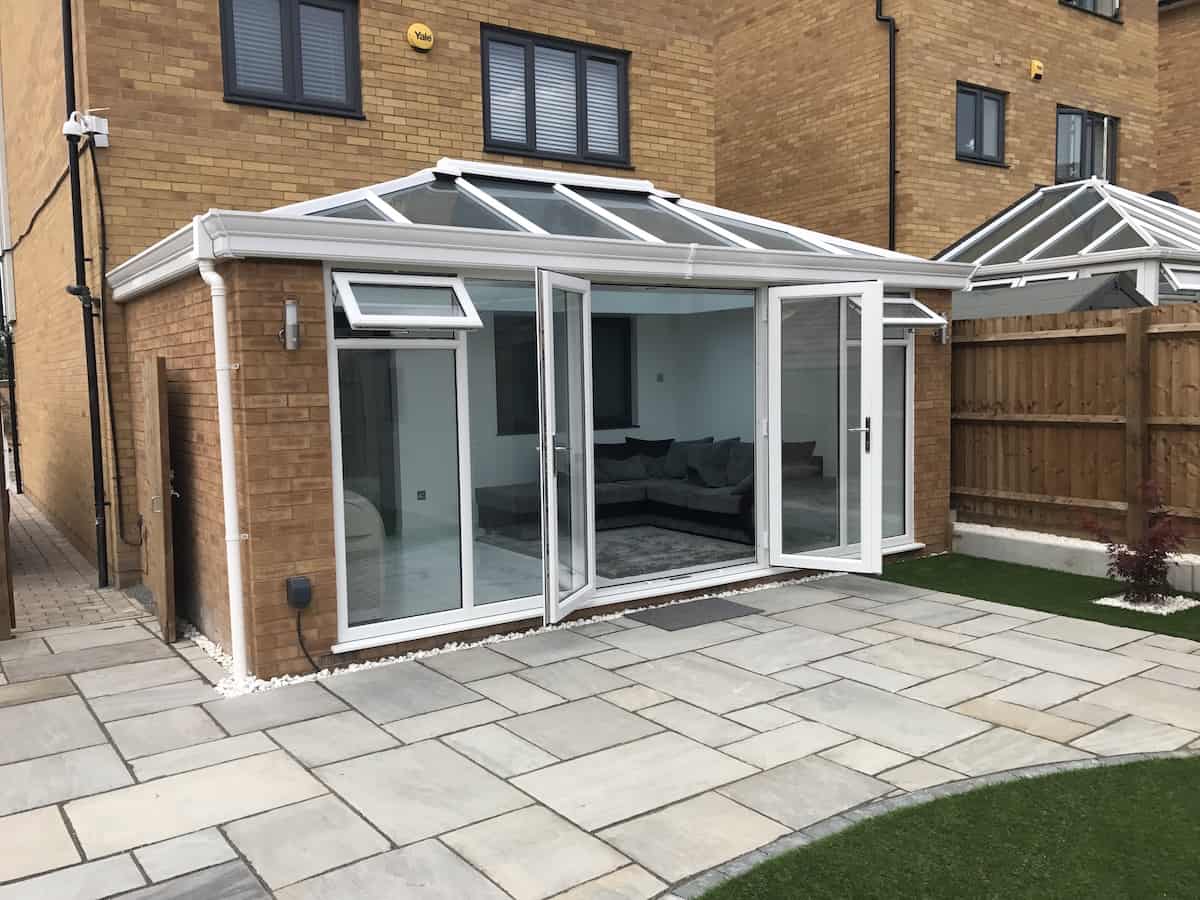 Naturally, the cost of your new patio doors will fluctuate depending on the style you're going for, the size of the doors, the energy rating, the installation costs, and so on.
However, we can provide you with a few rough estimates, so you know the average costs to expect. For sliding doors, the prices start at around £1200 for the absolute bare minimum. French doors are slightly cheaper at a starting price of £1000, while Bi-folding doors are the most expensive – starting at around £2000.
Of course, you then add on a couple of hundred pounds for the labour costs involved as well. If you're converting old patio doors to new ones, then the labour costs will be less than if you're converting a window to a door – or if you're knocking down a wall to fit your patio doors.
The best thing to do is shop around and collect different quotes to be sure that you get a decent price that represents excellent value for money. Patio doors allow you to open your home out to your back garden. They provide a gateway to the outdoors and can be the perfect accompaniment to a delightful decking or patio area. If you're keen to buy some new patio doors, then it's vital you consider a few things before making your purchase.
What Are Patio Doors?
As the name might suggest, patio doors were initially introduced as a way to access your patio from inside your home. They're positioned at the back of your house, and they lead out into your garden. These days, it's not unheard of to have patio doors without a patio or to have them with decking instead.
Patio doors are usually characterised by their large floor to ceiling windows that provide wide open views of your back garden. In essence, this is what mainly differentiates them from typical exterior doors.
What Types Of Patio Doors Can You Buy?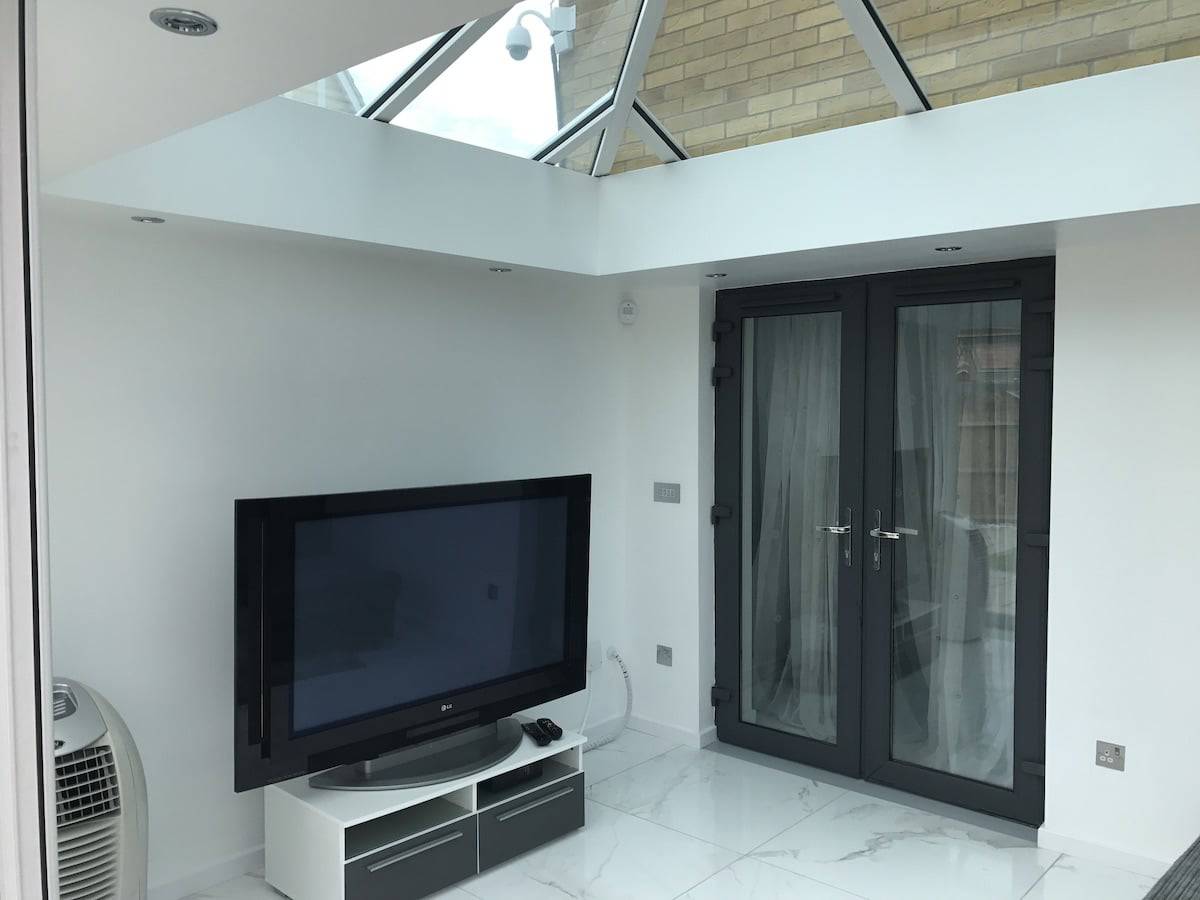 Before you jump ahead and buy a brand-new patio door, it helps to know the different styles on offer. You have plenty to choose from, but these are the most common and the most popular: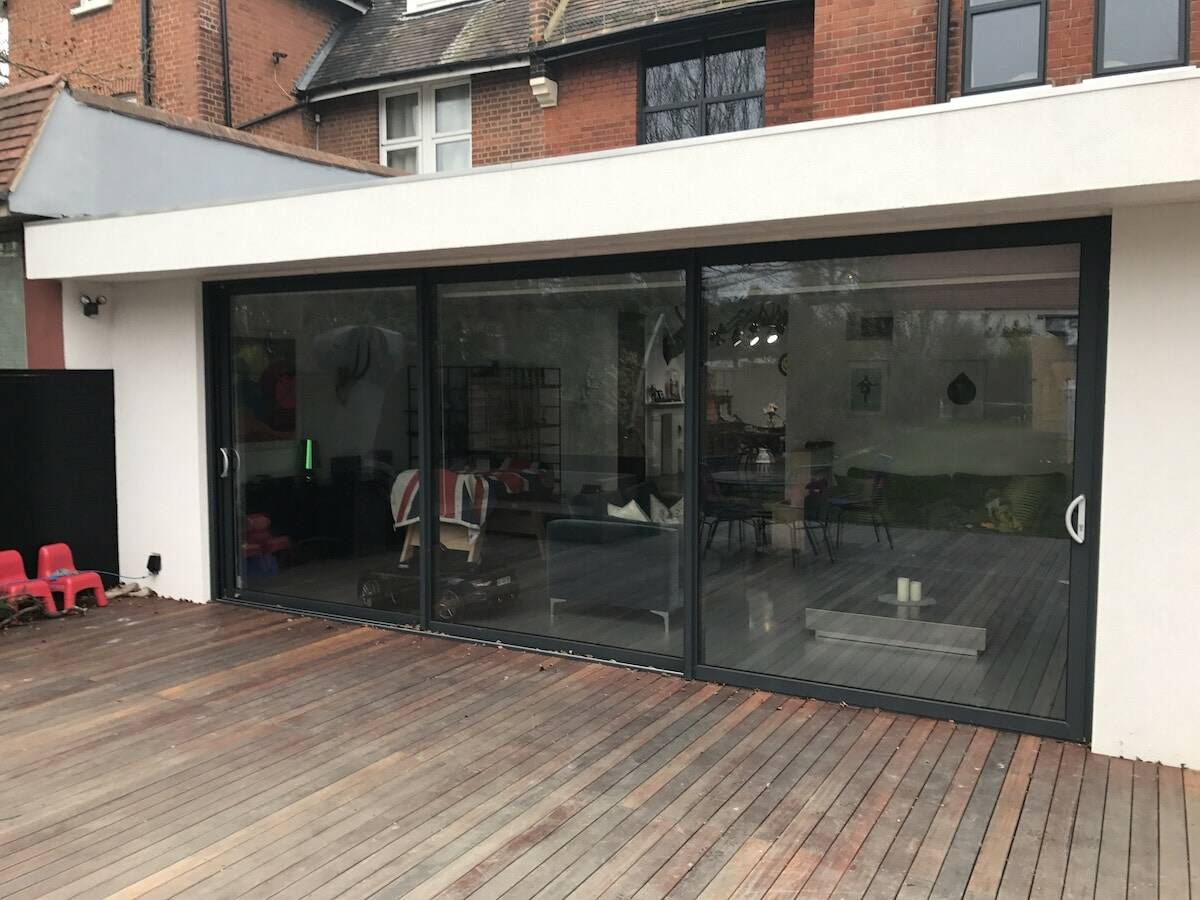 Sliding doors have long been popular due to the space saving element about them. Instead of opening in or out, then slide across panels. This style also has the biggest windows, which really gives panoramic views and allows lots of natural light into the home. Traditionally, sliding patio doors were made from wood, but most modern versions are made out of uPVC now.
French Doors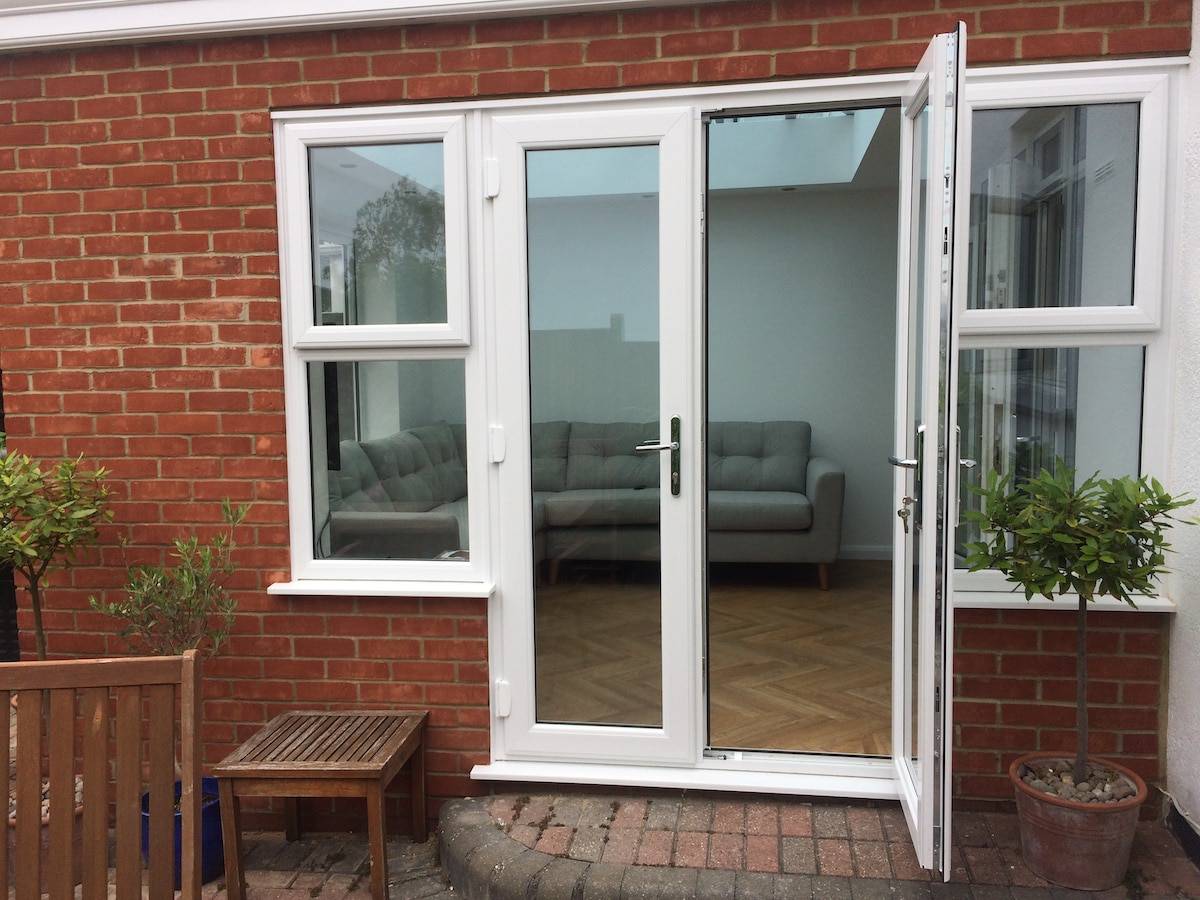 French patio doors are popular amongst traditionalists. They offer a standard door design; two separate panels with each one swinging open on its own. So, they take up more space inside your home, but they have some benefits too. If you get uPVC French doors, then you end up with something very energy efficient and stylish. The seal around these patio doors is very tight, which insulates your home and stops draughts. Plus, there are many designs you can choose from, and a range of colours too.
Bi-Fold Doors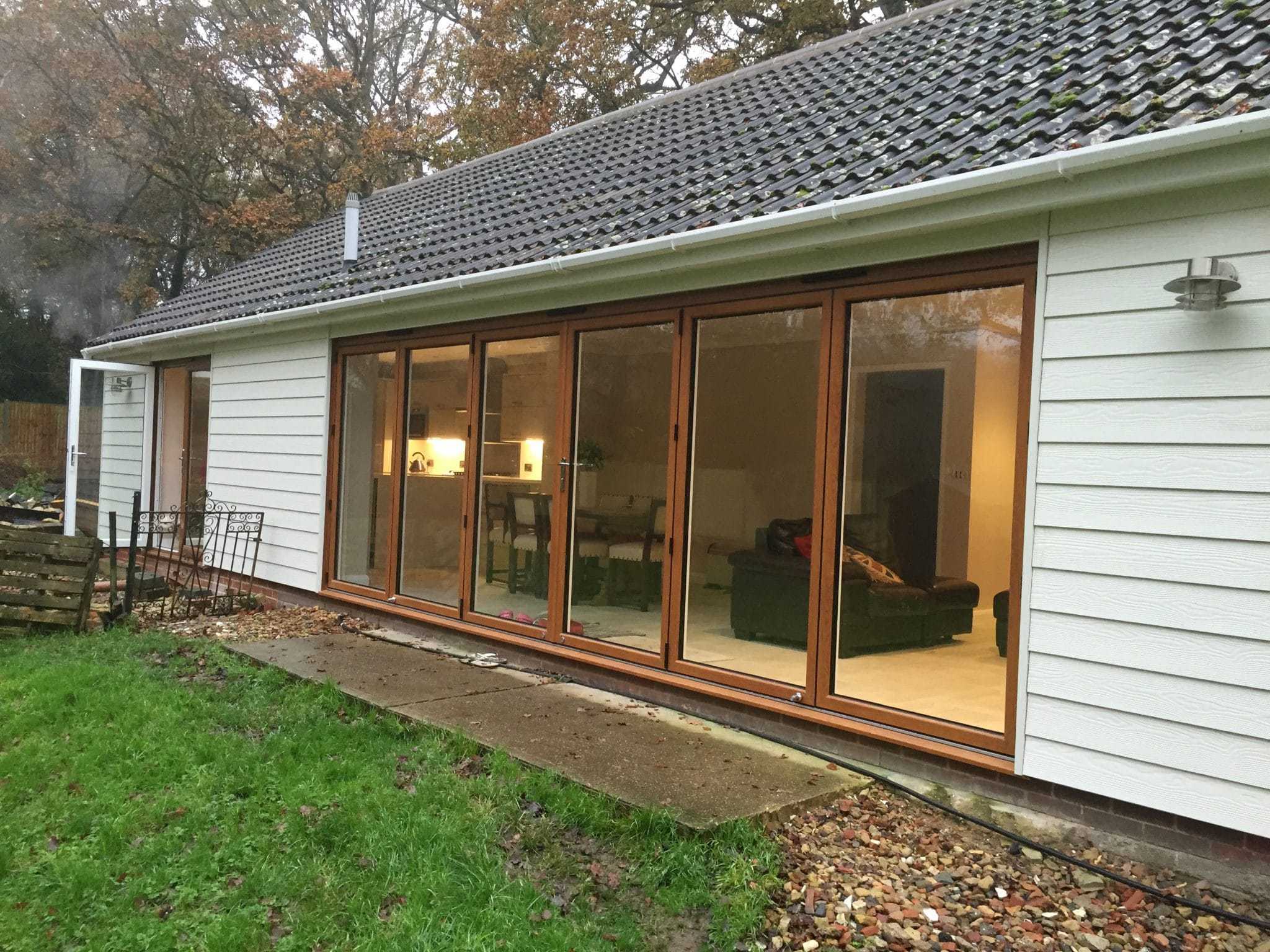 For a more modern take on patio doors, go for the bi-fold option. Here, your door almost folds itself open and closed. It moves along a track like sliding doors, but each panel folds as you open it. The overall effect is rather unique, and you still get the floor to ceiling wide open windows too. In fact, these are very popular in large homes as you can have them going all the way along a wide back wall.
Single Doors
The last option is a simple single patio door. This is perfect for people with limited space, but still requires a patio door. You have lots of designs to choose from, and it works out as the most affordable option as well.
None of these patio door types is 'better' than the others; it depends on your home and what suits you best. Explore each variety before coming to your decision!
What Are The Benefits Of Patio Doors?
Believe it or not, but patio doors are more than just a visual statement. When you think about it, they actually bring some great benefits to your home:
Opens up your interiors to give the illusion of more space
Brings in lots of natural light to your home
Provides an easy way of getting outside
Seamlessly blends your interior and exterior design
Lets you create lovely outdoor living spaces
Add value to your home
What Are Patio Door Energy Ratings?
When you buy patio doors, you'll notice they come with energy ratings. Each door you look at will have an energy rating – the highest will be A+++, and the lowest will be G. You should also see a U value as well – this measures energy efficiency.
Essentially, the energy rating tells you the overall level of a doors energy efficiency. This takes the U-value into account – which measures the thermal insulation – along with other vital factors too. The higher up the scale the rating is, the more energy efficient it'll be.
As a rule, the bare minimum you should settle for is an energy rating of C. Of course, if you want your door to be more energy efficient, then buy one with a score in the A range instead. The U-value will be a number, and the lower, the better.
Upgrade Your Home With Stunning Patio Doors Today
A brand new patio door can breathe new life into your home. The beautiful design of these doors lets you brighten up the place while giving you a doorway to your garden. There are so many beautiful designs and styles to choose from, meaning you can give your interior and exterior designs a proper boost. When combined with a stunning patio or decking, these doors let you open up your living space. Decide which style suits your home the best, then upgrade your property with one of these gorgeous doors.