Double Glazing Funding
Making funds availible for your home improvements
What Are The Average Composite Door Prices? - Double Glazing Funding
Apply for grant
What Are The Average Composite Door Prices?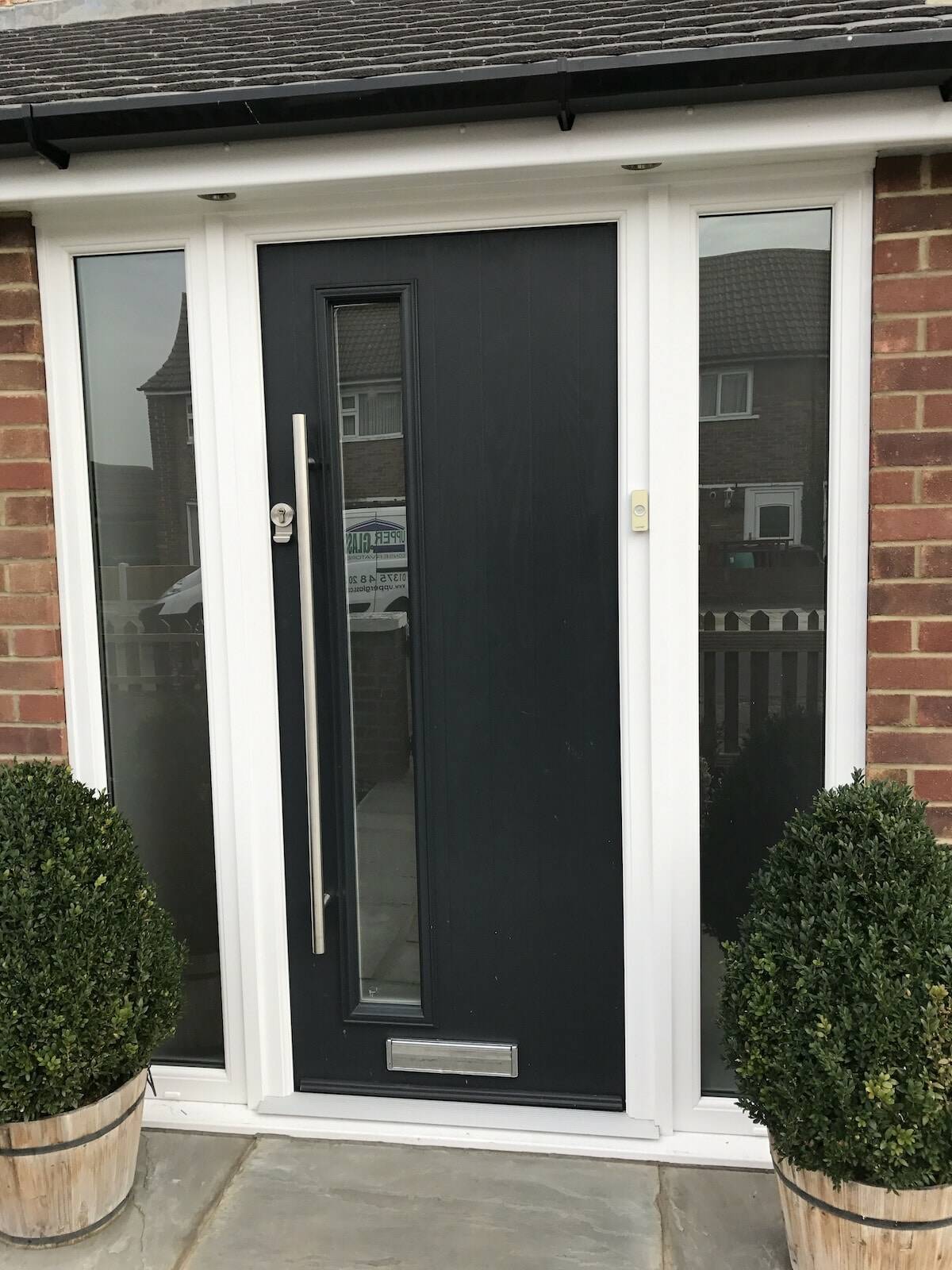 The cost of composite doors will vary depending on the supplier. Plus, you have to take into account installation as well. If you're looking to buy composite doors with installation included, then the average prices start at around £1,000. They rise from here depending on the type of composite door you want, and the company providing it. For those of you that want to save money and only need the door itself, then prices start at around £900. Now, these doors do tend to be the most expensive, but for good reasons. They're the most advanced doors out there because they're made up of so many different materials. Plus, when you see the benefits they bring, it really puts the price into perspective. Composite doors have become a popular choice amongst most homeowners in Britain. If you're looking for external doors that are both durable and affordable, then these are your best bet. They present many advantages compared to typical door materials, and they're very aesthetically pleasing as well.
What Are Composite Doors?
Composite doors get their name as they're made out of several parts of elements. Typical composite front doors tend to be made from a mixture of the following materials:
uPVC
Solid timber
Glass reinforced plastic
All of the materials are forced together to create the door itself. This immediately presents significant benefits compared to most other doors. With composite doors, you have something that's got more than one material. Therefore, each material brings a variety of strengths to the table. In essence, the advantages of one material help cancel out the weaknesses of another. So, this all comes together to form a door that's designed to be the most durable, weather resistant, and secure door out there.
Are There Different Types Of Composite Doors?
Yes, you can get many different types and styles of composite doors. There are single and double doors, and each one has a variety of different frame shapes to choose from as well. You can configure your door to have sidelights, and you can also select the specific style as well. So, you might have ones with windows, plain ones, and so on. To add to this, you can get composite doors in loads of different colours. There are bright red ones, grey ones, white ones, blue ones – the list goes on and on.
What Are The Main Benefits of Composite Doors?
If you switch to composite front doors, then you'll notice a few immediate advantages. The unique construction of these doors means they have a variety of excellent benefits. Here are some of the main points to take into consideration if you want one of these doors:
Extremely Low Maintenance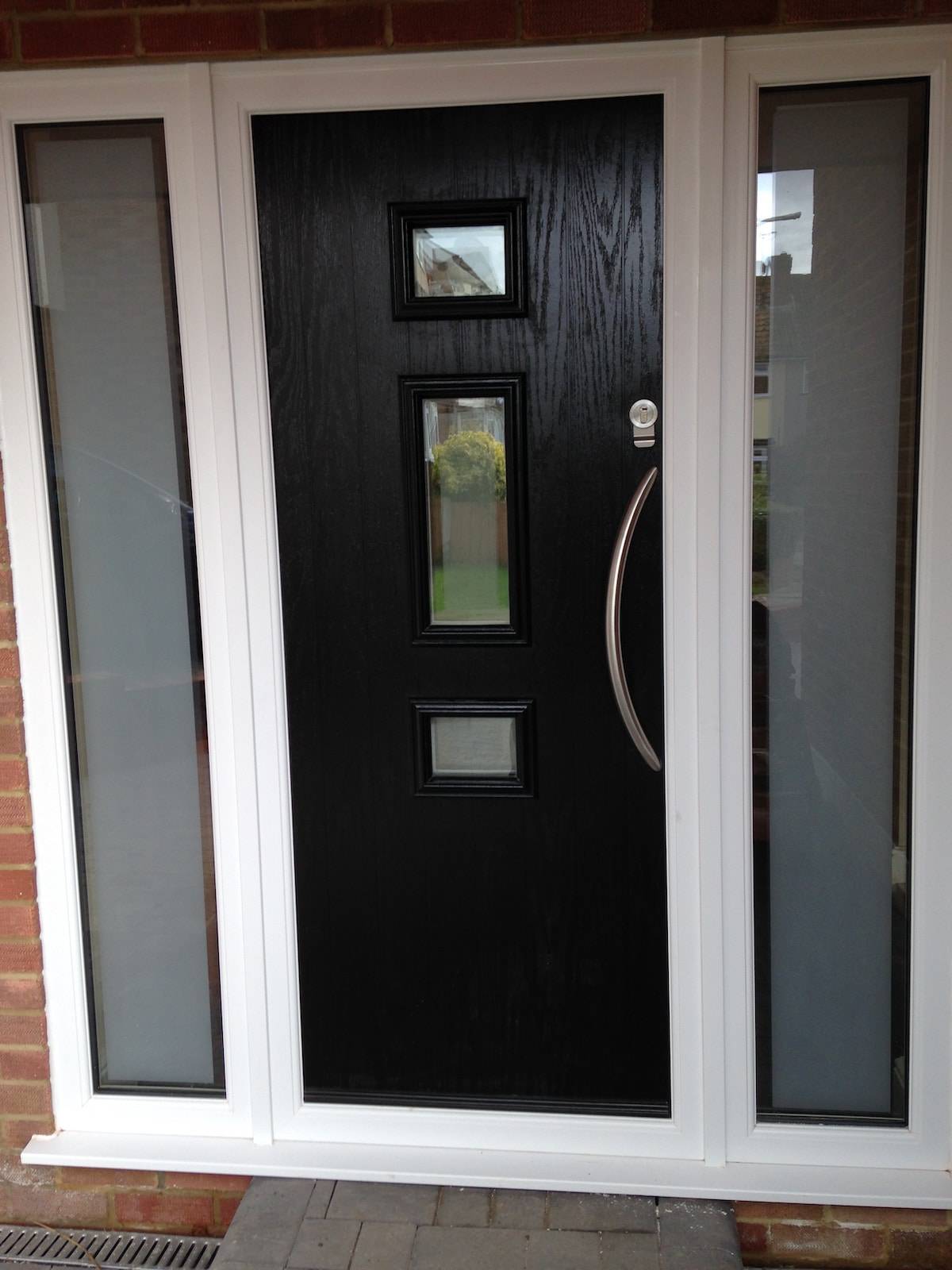 With wooden doors, you have a fair bit of maintenance to keep the wood in the best possible condition. But, with composite doors, you have almost no maintenance at all. The glass reinforced plastic is designed to not fade or crack. So, there's no fear of the sun staining the material, or objects causing physical damage. All you need to do is give it a clean now and then when it's dirty; simple!
Very Durable
The smart thing about composite front doors is that they're made with layers. As a result, it creates a structure that's very strong and durable. You have to expel a great deal of force to cause damage to a composite door. Not only that, but it will stand the test of time and stay in tip-top condition for many years. Most of these doors come with a 10-year guarantee at least – which brings us onto the next benefit.
Excellent Value for Money
Because you're buying something that's built to last, it means you get a lot of value from your purchase. You don't have to worry about paying for regular repairs or repainting the door, and you won't have to replace it after a few years of use. In most cases, it's just the one-off cost of buying the door, then nothing else.
Energy Efficient
Not only are composite doors great value for money, but they can also help you save money too. They're very energy efficient as they help thermally insulate your home. This means that heat finds it harder to escape, which keeps your warm nice and toasty. As a result, you can turn your heating down and save on your energy bills!
When buying your composite doors, you should pay attention to the energy ratings. Each one will have a rating from A-G and a U-value. Both of these tell you how energy efficient the door will be. Ideally, you're looking for a grade of C or higher (preferably in the A's) and a low U rating. This lets you know that you're buying something very efficient!
Increased Security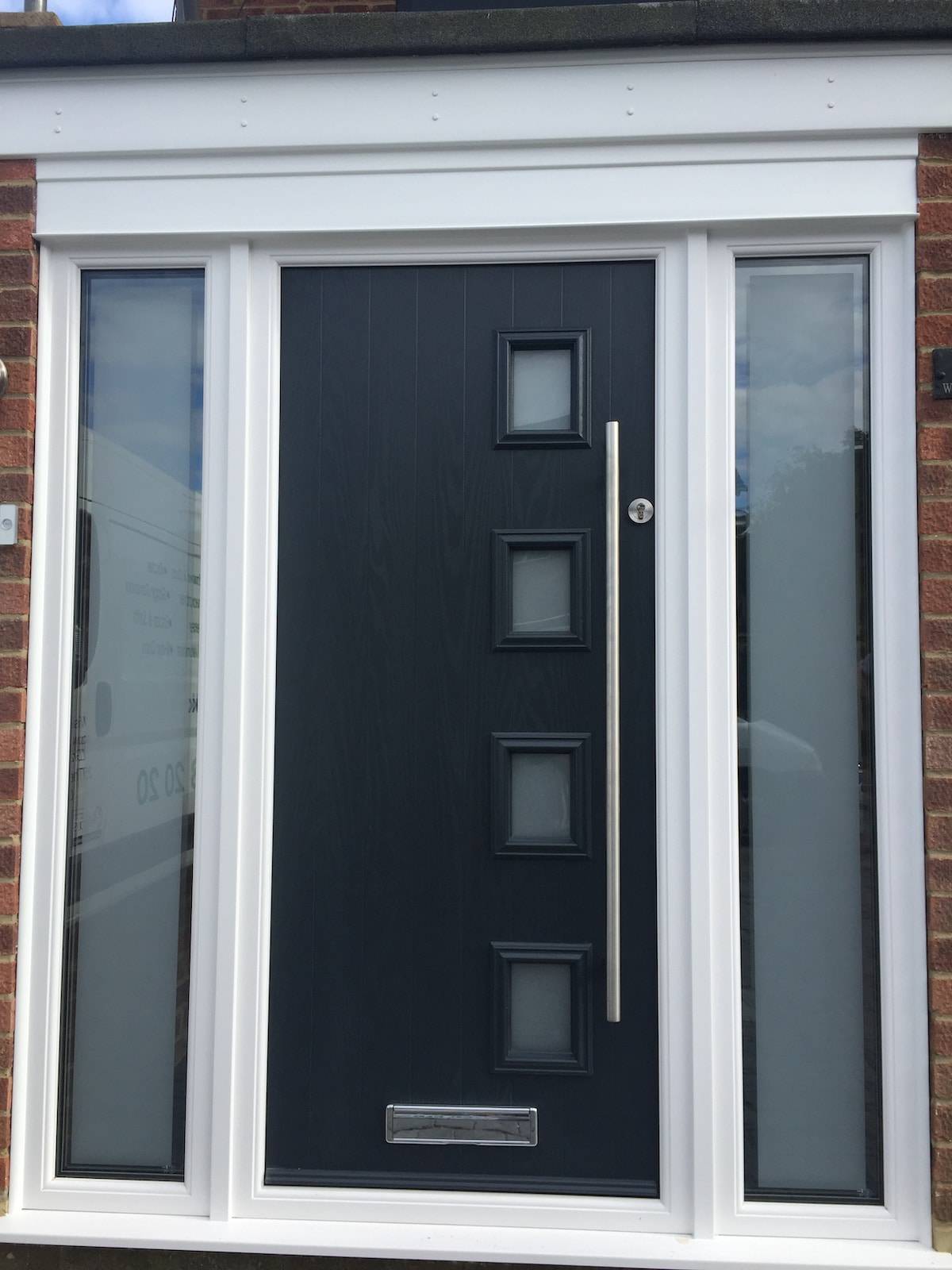 Did you know that modern composite doors are designed to be more secure than traditional front doors? It's true, they're made with special cylinders in the locks that make it almost impossible for anyone to pick or drill through it. Add to this the extreme strength of the door itself, and you have something that will keep your family safe.
Weather Resistant
Some doors struggle when the bad weather hits. Rain can leak through or damage the material, and wind can creep through the sides and cause draughts. Neither of these things are issues when you have composite front doors. They're sealed all the way around to stop any wind from creeping in or rain from leaking through. The material on the face of the door is also water resistant, so it won't suffer damages during stormy weather.
Very Colourful & Attractive
Lastly, composite doors are available in a plethora of different colours. You can choose bright and vibrant ones that stand out and make your home pop. As such, it becomes an excellent investment if you want to improve curb appeal and get the neighbours turning their heads.
Enjoy Added Comfort & Save Money With Composite Doors
If you're shopping for a new front door, then look no further than composite. With one of these doors, you can add something beautiful to the outside of your home. It will provide you with extra comfort and security, while also helping you save money on your energy bills. Composite doors are the future, so give your home a much-needed upgrade today.