How Much Do UPVC Windows Cost?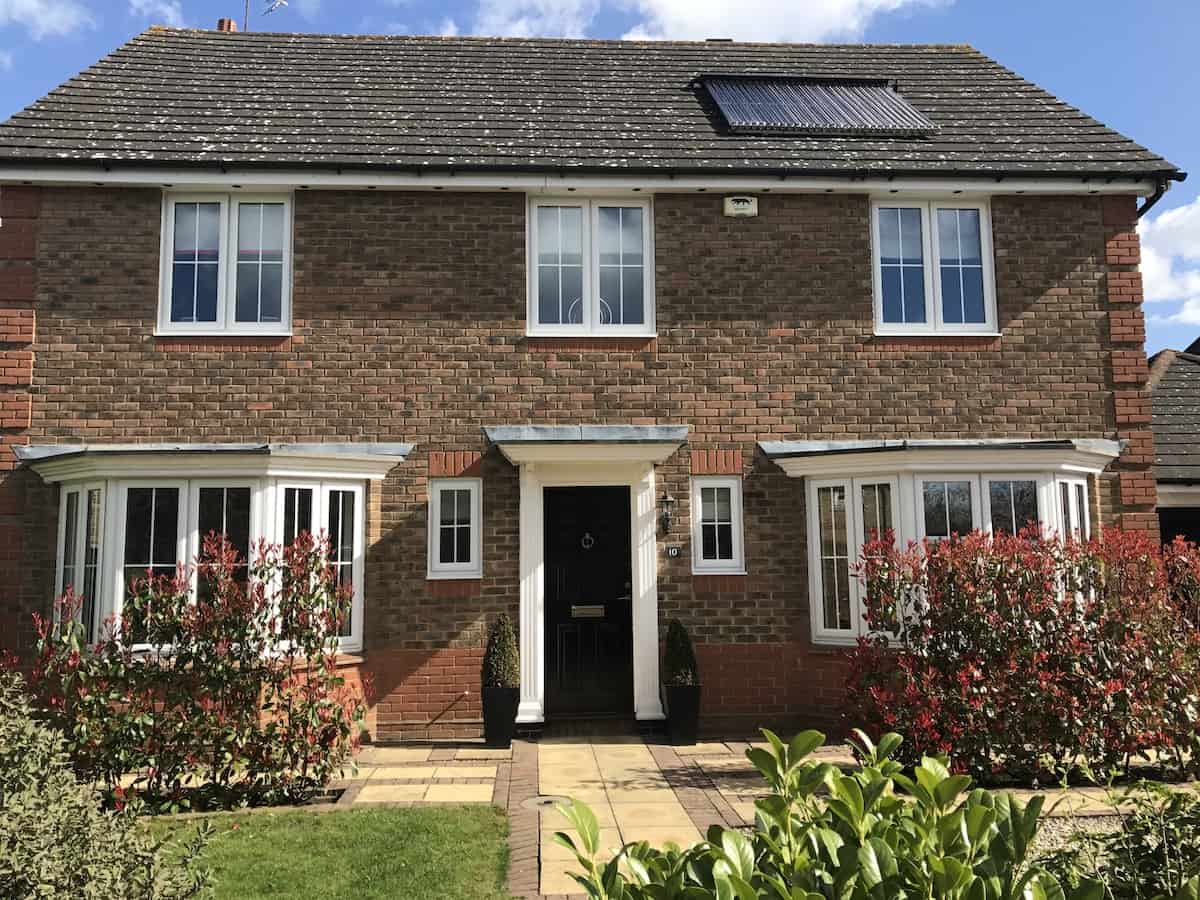 The overall cost of UPVC windows depends on a number of factors, such as the size of your property and the number of windows you'd like replaced or installed. Similarly, the style of window you choose and any work required to get the relevant area ready for installation could affect the overall cost. However, many homeowners are surprised at just how affordable UPVC double glazing is. Getting a UPVC window quote is likely to be the most effective way of finding out how much it will cost to add or replace UPVC windows in your home but you can get a rough idea of cost online.
Whilst some companies claim to be able to install double glazing in a relatively small property for less than £3,000, average costs are usually between £4,800 and £7,200 for a standard home in the UK. When you consider how much money you can save on energy bill and how much UPVC windows can add to the value of your property, it's easy to see what a cost-effective investment they can be.
Furthermore, there are various funding options available for UPVC window and door installation, so you needn't pay for your new windows and doors at once. Before confirming your install, it's worth taking a look at the funding options available and determining whether you could be eligible for a reduction or alternative financing.
There are various grants and cashback schemes available to homeowners in the UK. Typically, these are aimed at homeowners who want to improve the energy efficiency of their home, so they're often focused on adding insulation and replacing older windows with new UPVC windows and doors. In some cases, you may even find that a grant will cover the entire cost of installing your new UPVC windows and doors, so you could actually obtain free double glazing!
With the Easy Funding Checker, you can find out which grants and schemes you're eligible for quickly and easily. By submitting a few basic details, your grant options and eligibility can be assessed swiftly. Why spend money when you don't need to? If you're a homeowner who is eligible to UPVC window funding, it may make financial sense to take advantage of the help on offer.
In addition to partial and full grants, there are a number of ways to spread the cost of payments so that your UPVC windows and doors are more affordable. If you don't have a lump-sum of savings to draw on, spreading the cost of your new windows out via instalments can be a great way to enhance your home without putting yourself under financial pressure.
With a variety of funding and grant options available, it's easy to reduce the cost of UPVC window and door installations. By doing so, you can increase the value of your property, reduce your maintenance costs and energy bills, and even lower your insurance premiums too. For a relatively small initial outlay, UPVC windows and doors can be a savvy investment to make.
What's more – the combination of styles, finishes and colours means that your property could be enhanced and remodelled simply by having new windows and doors installed. To find out more about UPVC window installations or UPVC window and door funding options, why not get in touch with us today?
So, what are UPVC Windows & Doors?

Designed to offer increased insulation, heightened security and reduced energy bills, UPVC windows and doors can revolutionise your home. Although they're commonplace on many newer buildings, there are still a considerable number of properties without double glazing. This means that a significant number of homeowners could benefit from a UPVC window upgrade.
Why choose UPVC?
UPVC windows are the go-to choice for most homeowners. Whether you're building a new property, buying a new home or refurbishing your existing residence, adding UPVC windows can have a myriad of benefits, such as:
Added insulation
Increased energy efficiency
Reduced energy bills
Improves visual appearance of the property
Increases safety
Higher property prices
Added security
Reduced insurance costs
Reduced external noise
Added Insulation
Improving your insulation can make your home cosier and more environmentally-friendly. Properties with standard window installations can lose a significant amount of heat as the glass and frames are unable to contain the warmth that your heating system is producing. With UPVC windows and doors, however, insulation is increased, meaning you lose far less heat.
It's estimated that residential properties in the UK lose approximately 20% of their heat via windows and doors. This means that you're paying to heat your property but losing a considerable amount of the heat your system is producing. When you install UPVC windows and doors, however, this can be minimised immediately.
Furthermore, UPVC windows and doors have secure casements and seals, which reduce the possibility of drafts. This prevents cold air from getting into the property and keeps heat inside, which ensures you're getting maximum use out of your existing heating system. Unfortunately, standard window frames and doors do tend to warp over time, and this can lead to gaps in the fitting and subsequent drafts.
With UPVC windows installed, you'll notice fewer cold spots and drafts in your property, and this can have added benefits. With less cold air allowed to get into the property, you may find that double glazed windows also reduce the risk of damp developing in your property.
If you currently have single glazed windows installed in your property, you may have noticed that a considerable amount of condensation can build upon them. This can be damaging to your property, particularly if excess condensation drips or runs down the wall below the window.
Fortunately, condensation is a relatively easy problem to fix. Energy efficient double glazing helps to reduce condensation, which reduces the risk of further damage occurring. By minimising the amount of condensation in your property, you can also reduce health risks and damage to your property.
In short, you can significantly improve the insulation in your home and reduce the amount of heat that's lost by replacing your existing windows with a UPVC alternative.
Increased Energy Efficiency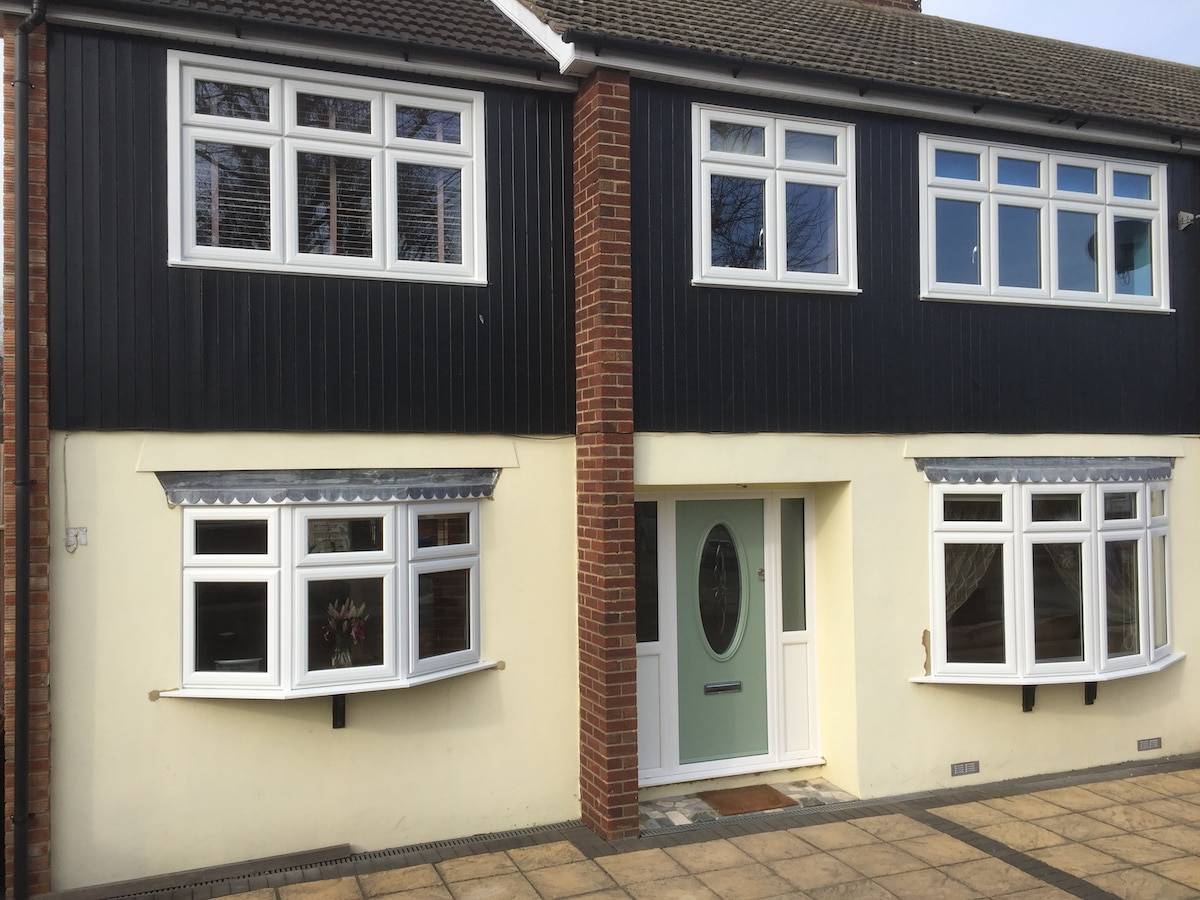 UPVC windows and doors are far more energy efficient than their older counterparts. Simply by reducing the amount of heat that's lost from the property, UPVC windows increase the building's overall energy efficiency. If you're trying to find ways to be more eco-friendly or to reduce energy consumption, replacing your windows with double glazing is an easy way to start.
Energy efficiency is extremely important, particularly as homeowners and businesses are being encouraged to reduce their carbon footprint wherever possible. When you install UPVC windows and doors, you'll have the opportunity to decide which energy rating is most suitable for your property.
Typically, the materials used to construct the windows and frames, the space left between the panes of glass and the glass itself is assessed in order to determine how energy efficient your windows will be. This information enables professionals to determine how well your windows will retain heat, absorb natural heat from the sun and how much heat will be lost.
With ratings from A+ to G, the British Fenestration Rating Council states that all windows must achieve a rating of at least C. Of course, installing windows with a higher energy efficient rating is a budget-friendly way to reduce your carbon footprint even further and save additional costs.
Providing little to no energy loss, A-rated UPVC windows are a great choice for residential properties. Whilst A+ and newer A++ windows may offer advanced heat retention, homeowners won't necessarily notice a measurable difference between the two. By opting for UPVC windows with an A rating, you can successfully increase the energy efficiency of your property and reduce your carbon footprint in the process.
Reduced Energy Bills
Fuel and energy bills seem to increase year-on-year, but installing double glazing is a straightforward way of reducing your energy bills in the long-term. As UPVC windows are more energy efficient, you will lose less heat from your existing system. This means that you won't need to have your heating on for as long and/or you will be able to maintain a comfortable temperature inside without having your heating system set to a high temperature.
When you use your heating system less, your bills should go down accordingly. In fact, the Energy Saving Trust estimates that homeowners with detached properties could save approximately £105-110 per year by switching from standard single glazed windows to UPVC double glazing. Similarly, homeowners with a semi-detached property could save £75 per year on their energy bills, whilst owners of mid-terraced properties and detached bungalows could save £50 per year by installing UPVC windows with an A rating.
Energy bills are unavoidable in terms of modern-day living, but UPVC windows provide a simple way to reduce your bills permanently. Offering savings each year, you can reduce your fuel consumption and your subsequent bills when you make the switch from single glazing to UPVC windows and doors.
Improves Visual Appearance of the Property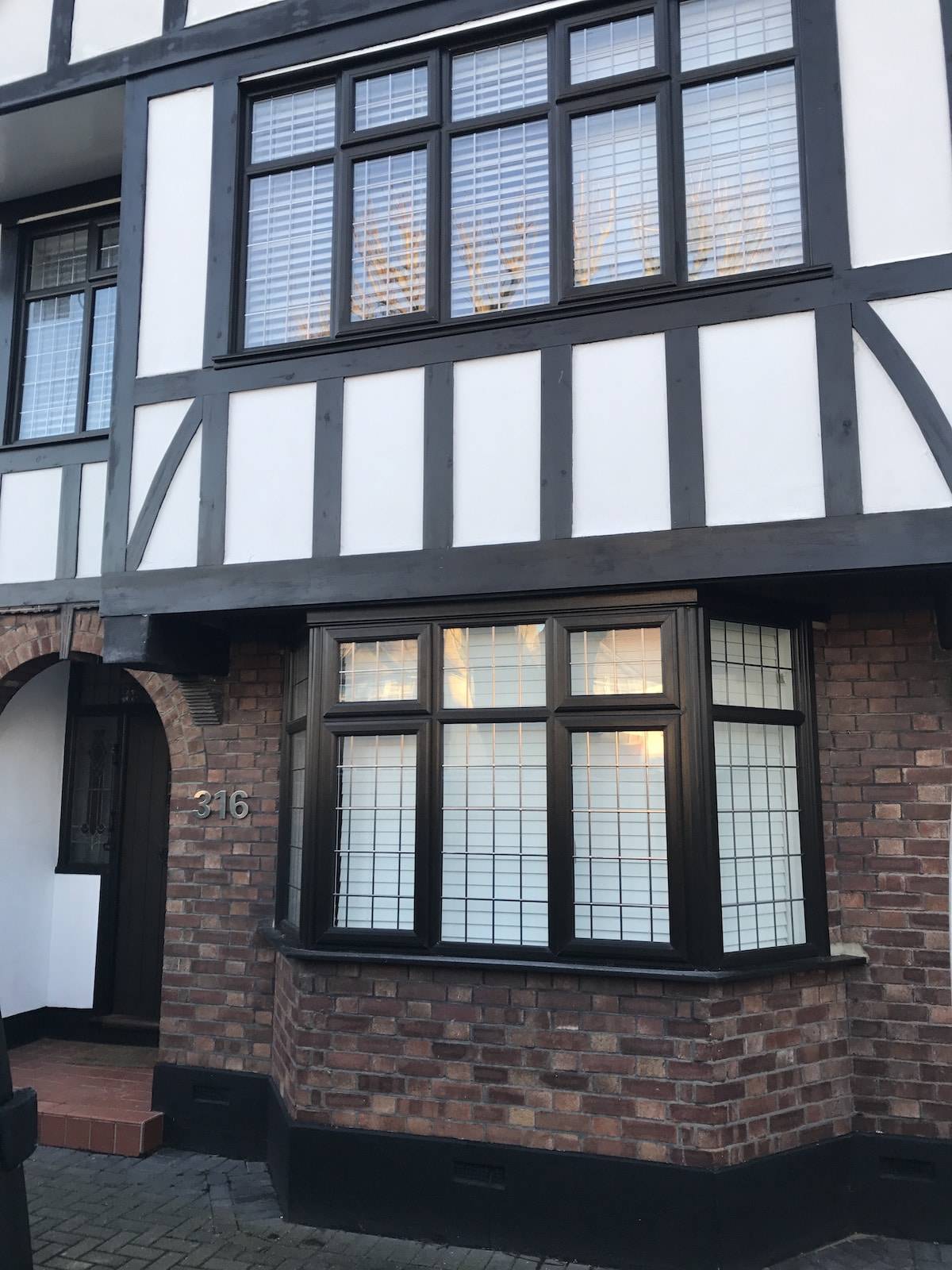 Many people believe UPVC windows and doors can enhance the appearance of a property, particularly now that UPVC frames are available in a variety of finishes. Whilst single glazed properties can, of course, be maintained to a high standard, it can take quite a bit of work to keep your windows, frames and doors in good condition over the years.
Whereas timber frames and doors may crack, warp and split, UPVC windows and doors will remain in place, for example. Timber tends to be damaged by weather conditions over the years, whilst UPVC won't be modified by standard weather in the UK. As a result, your UPVC windows will remain in pristine condition for far longer, thus improving the appearance of your property.
Similarly, UPVC windows and doors don't generally require much maintenance at all. In fact, many people simply wash their windows regularly to keep the glass sparkling and wipe down the frames but do little else. Compared with single glazed windows and timber frames, the maintenance required for UPVC windows is minimal to none.
With a vast array of frames available, you can choose UPVC windows and doors which complement your property and its character. If you currently have sash windows or grid windows, for example, these can be recreated with a UPVC alternative. Similarly, if you have a feature window in your property, bespoke UPVC solutions will ensure you can replace the existing fitment with a double glazed alternative.
Increases Safety
Accidents can occur anywhere but they're particularly common in the home. In fact, if you're going to suffer an injury, it's most likely that it will happen in your home environment. Of course, any injuries which are caused by glass can be particularly serious. Whether you're hit by falling glass, cut by a shard of glass or suffer numerous wounds due to shattered glass, you may require emergency medical attention.
When you consider replacing your windows, safety might not be the first thing on your mind but UPVC windows could make your home safer for you and your family. Unfortunately, single glazed windows can break fairly easily. If someone leans awkwardly on them, accidentally knocks into them or inadvertently kicks a ball against them, it's not uncommon for the glass to break, crack or shatter.
As well as being costly and time-consuming to replace the glass, a broken window could put you and your family at risk of unnecessary injuries. As double glazed windows are typically more resilient, they are less likely to break due to everyday activities and this could reduce the risk of someone getting hurt.
Whilst you should always take care to avoid anything hitting your windows, UPVC double glazing could give you extra peace of mind and minimise the change of someone being injured due to broken or shattered glass.
Higher Property Prices
Although the property market fluctuates over time, homeowners should take steps to maintain or increase the value of their property wherever possible. It's likely that your home is your biggest investment, so it makes sense to take care of it.
Properties with UPVC double glazing tend to be valued at a higher price than similar properties without double glazing. In fact, you might be surprised at just how much UPVC windows and doors can make a difference to the value of your property. In addition to this, landlords and owners of buy-to-let properties could attract more potential tenants by installing UPVC windows and doors.
Due to the added insulation, improved security and increased energy efficiency, UPVC windows and doors can add a considerable amount to the value of your property. If you ever decide to sell your property or you want to re-mortgage your home, having UPVC windows and doors installed could make a significant difference to the valuation of your property and, therefore, your future borrowing power. If you're unsure, why not ask a local estate just how much value UPVC windows and doors could add to your current property?
Added Security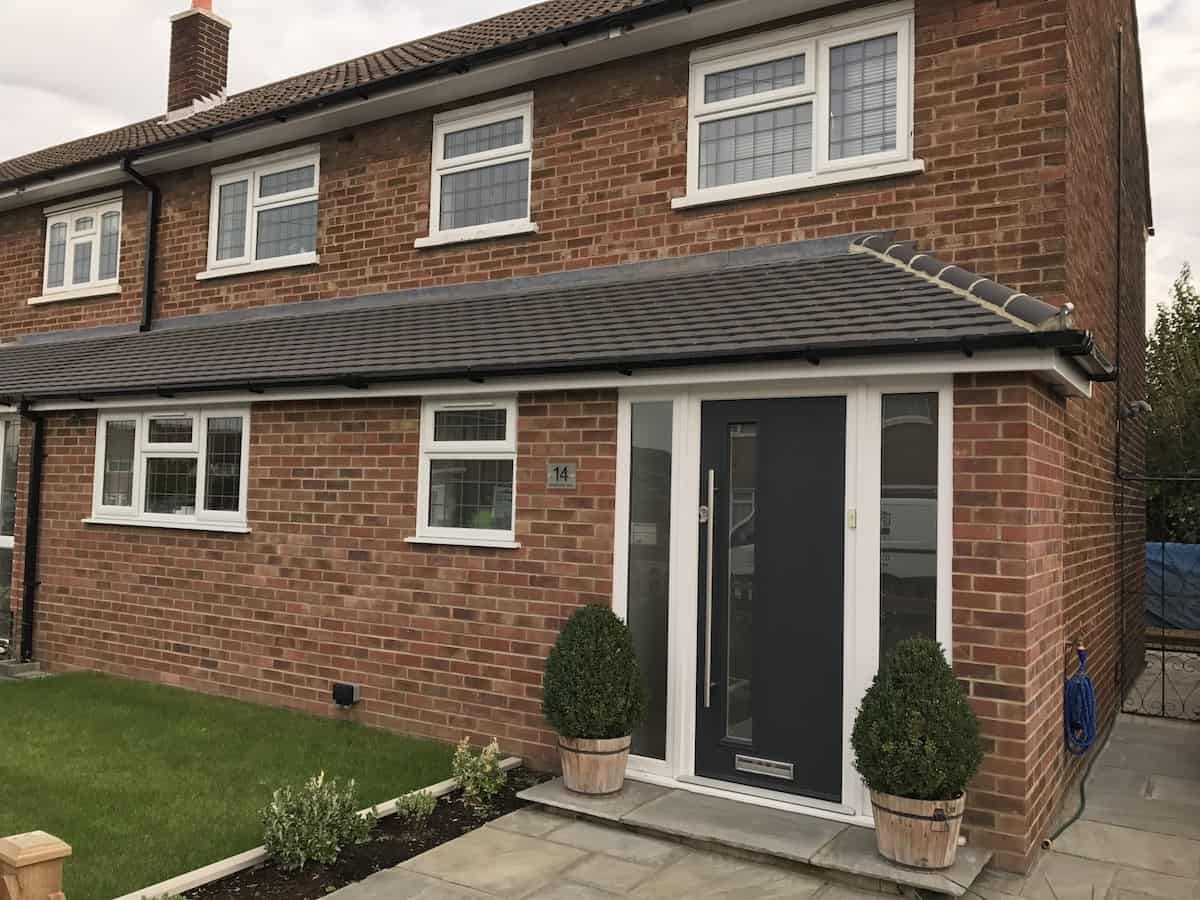 Double glazed windows are generally harder to break than single glazed windows, and this applies to intentional breakages as well as accidental ones. As UPVC windows are typically more robust, it is more difficult to smash the glass in these windows, which can deter would-be intruders from trying to gain access to your property.
Furthermore, UPVC windows and doors can be fitted with a range of locks. Generally, they are built-in to the casing of your windows and doors to achieve increased security and safety. In comparison, older, single glazed windows tend to have handles and locks affixed to them, rather than built into them. This means that single glazed windows can sometimes be opened with a strong push, even if you used the affixed locks to try and secure the windows.
No-one wants to consider the possibility of intruders trying to gain access to your home, but it's something everyone should take into account. By replacing single glazed windows with UPVC alternatives, you can increase the security of your property and reduce the risk of unwanted trespassers.
Reduced Insurance Costs
When you buy a contents and/or building insurance policy, your insurer will take various factors into account. Your location, security measures and the value of the house contents will all affect the premium, for example. Although there are additional security measures you could use to further decrease your premiums, UPVC windows and doors are often favoured by insurers and this can be reflected in your monthly or annual premiums.
As UPVC windows and doors tend to increase security, this can lead to lower insurance costs for your property. As well as saving money via reduced energy bills and fuel consumption, you could save a considerable amount due to the increased security your UPVC windows and doors will provide.
Reduced External Noise
You should be able to enjoy your home at any time of the day or night, but external noise can sometimes make this difficult. Whether you live near a busy road, on a flight path or in a busy street, external noise can become a constant source of irritation and frustration. UPVC windows reduce external noise considerably and can offer you the peace and tranquility you crave.
By dampening the sounds of heavy traffic, passers-by and neighbours, you can enjoy your home without unnecessary external noise affecting your quality of life. Whilst we all expect to hear some noise from our surroundings at busy times, on-going noise can be disruptive, irritating and disturbing. Choosing to install UPVC windows is one of the most effective ways to reduce these noise interruptions and to minimise external noise permanently.
Are There Different Types of UPVC Windows?
When it comes to UPVC windows, there are a variety of formats, finishes and styles to choose from. With numerous colours also on offer, you can choose UPVC windows which are functional and aesthetically pleasing.
Choosing The Style Of Your Window
Firstly, it's important to identify the type of window style you'd like. Casement windows are, perhaps, the most popular option and they're certainly something you'll be familiar with. Casement windows are comprised of a fixed frame, with double glazing, and a second, hinged frame which is also double glazed. This hinged frame or casement ensures you can open the window for ventilation.
Although casement windows may sound simple and straightforward, their versatility it was makes them so popular. Suitable for traditional and modern properties, casement windows can be customised in various formats. Available in single frames for smaller areas, you can also increase ventilation with a French casement. Also known as a double casement window, a French casement features two hinged windows, which can both be opened at the same time. In addition to increasing ventilation, many people prefer the aesthetic of a double casement UPVC window as it can add elegance to any property.
Of course, there are numerous configuration options when it comes to casement windows, so you can customise your order and installation to suit your needs. Fixed casements with opening windows on either side are a popular choice in residential properties, as are fixed casements with smaller, opening windows above the fixed area. These provide an unobstructed view and also allow a lot of light to enter the property, as well as affording sufficient ventilation via the opening windows.
Alternatives to Hinged Windows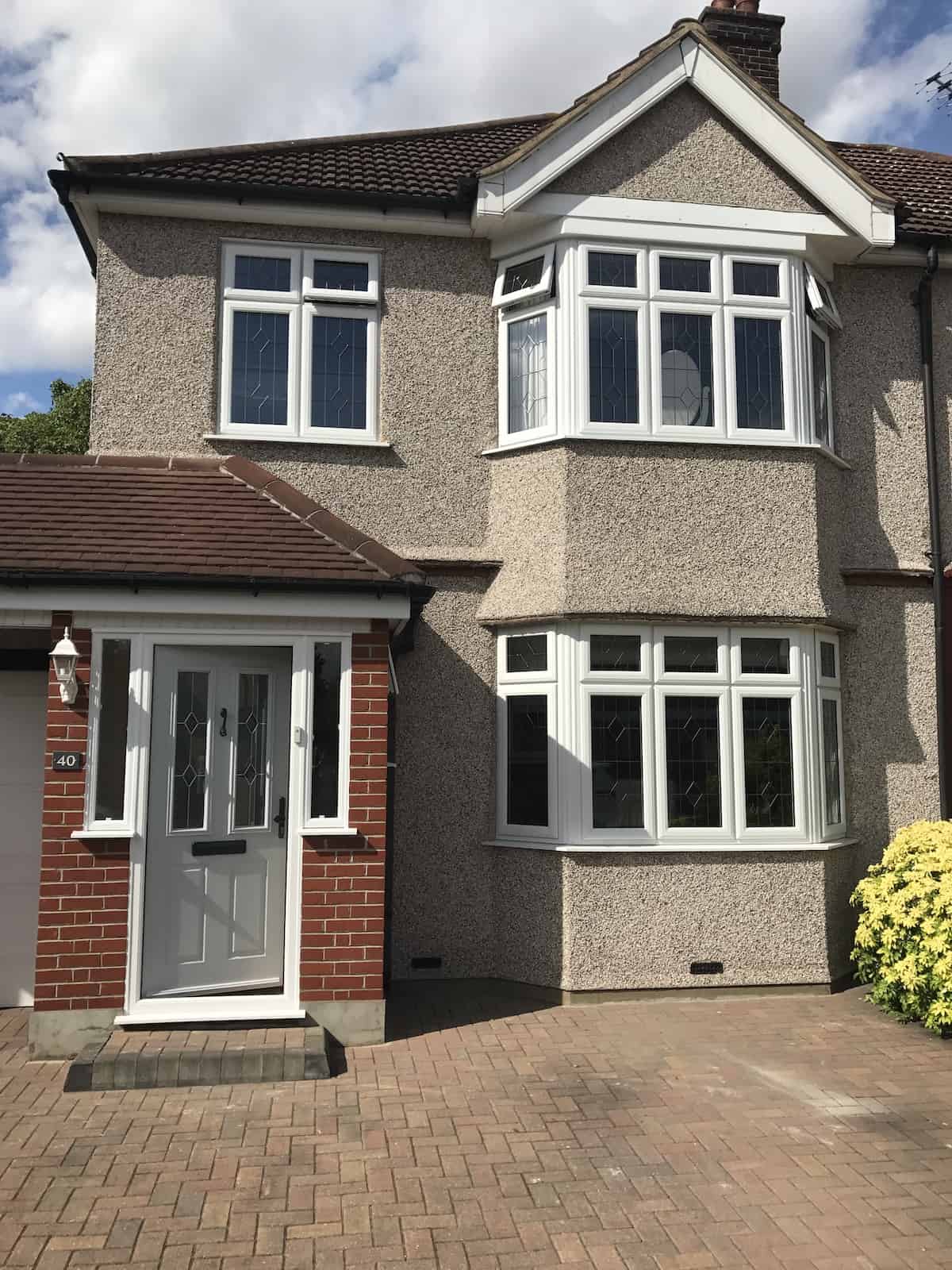 Although casement windows often incorporate hinged, opening windows, you can opt for an alternative. Push-out casement windows and becoming increasingly popular, and their maximum opening width can be restricted to protect pets and young children.
Alternatively, tilt and turn windows can be used instead of a traditional hinged window. These tend to open at the top of the window and can be installed so that the window effectively opens inwards, rather than outwards. Ideal for areas in which there isn't must room immediately outside the window, you can use tilt and turn windows to ensure fresh air can still enter the room.
Tilt and turn windows are particularly flexible as you can open them slightly or wide to create the right amount of ventilation. In fact, many tilt and turn windows include a locking facility which allows you to leave them slightly ajar without anyone being able to push them open any further. Known as ventilation locks, these increase security and safety in the home.
Typically, tilt and turn windows include a hinged option as well, so you can use them just like a standard casement window. The added versatility of tilting them open gives you extra options when it comes to ventilating and lighting your home, and they can also provide visual enhancement.
For homeowners with young children or pets, tilt and turn windows are particularly popular. By restricting the amount the window can open and using the tilt feature, rather than having a hinged window wide open, you can increase safety and ensure children and pets are unable to open the window further or fall from it.
However, tilt and turn windows sometimes require a slightly wider frame due to the opening mechanism involved. Whilst this is something to consider, the numerous frame options mean you can use this to your advantage and complement your existing external décor with bespoke UPVC frames.
Reversible and Rotating Windows
Often available in either casement or tilt and turn style, rotating or reversible windows are ideal if you've got maintenance in mind. Cleaning windows can be a pretty precarious job, and it may not be something you want to take on alone. Accessing upstairs windows can be particularly difficult, and it's not always safe to try and climb a ladder to carry this out yourself.
With reversible or rotating windows, however, you won't have to. By allowing the window to reverse or rotate, these innovative mechanisms enable homeowners to access the external glass pane easily. This means you can clean the windows at regular intervals and you won't even have to step outside!
Often used for windows on the first floor or above, you can opt to have rotating or reversible windows installed in almost any location within your property. As many tilt and turn and casement windows also feature this option, it's easy to incorporate the functionality offered by rotating and reversible windows with the aesthetics offered by casement and/or tilt and turn windows.
Known for their elegance and timeless quality, sash windows have always been a popular choice with homeowners. Sliding vertically, UPVC sash windows are easy to use and offer all the benefits you would associate with a typical UPVC installation.
If you have existing sash timber frames installed or you simply want to enhance your property with UPVC sash window frames, you can do so relatively easily. UPVC sash windows can be customised to give a traditional feel to period properties or a more modern look to newer builds. Whichever aesthetic you prefer, your UPVC sash windows can be created in accordance with your wishes.
Additional Options
As well as choosing the style of windows you'd like installed, you'll need to consider whether you prefer clear glass or an alternative. Georgian bars or astragal bars create a stunning visual, for example, and can be customised to meet your requirements. You may wish to have Georgian bars on every window, for example, or only on part of your installation. If you combine Georgian bars with a sash window, for example, you may opt to have clear, fixed glass in the vertical opening frame and Georgian bars in the fixed frame above it. With endless combinations to choose from, you can create a unique and original combination to suit your property.
In addition to this, you may choose to have tinted windows installed as well. Anti-sun glass is an option which helps to minimise the amount of heat which can enter the home but still provides you with an unobstructed view. Alternatively, frosted UPVC windows can be ideal for bathrooms or downstairs bedrooms as they offer added privacy.
With so many styles and extras to choose from, it's easy to find the perfect UPVC windows to complement your property. Whether you opt for awning windows, casement windows, sash windows, you can enhance them further by adding a range of trims and extras to them. Available in matching colours, you can ensure your internal sills and quadrant are in-keeping with the design you've selected, whilst external sills will match your windows seamlessly.
Don't forget – you window fittings, such as handles and locks, can be chosen to complement in your interior or external décor. Whether you want to add a traditional wood-effect handle to your new install or opt for gleaming stainless steel to complement your new windows, there are literally hundreds of options to choose from. Of course, you don't have to opt for the same fittings on each window in your home. If you'd prefer to have varying fittings to match the internal décor in each room, it's easy to customise your install to include these options.
Coloured UPVC Windows
Traditionally, UPVC windows were only available in white but there is now a wide variety of colours to choose from. Whilst white UPVC windows and doors are still extremely popular, you could opt for grey, off-white, cream, sage green or dusky blue to give your property an original twist. In addition to this, UPVC windows are now offered in wood-effect colours. These give a more traditional feel and are ideal for homeowners who wish to maintain a more classic look for the external elements of their property. With oak, mahogany and rosewood all popular options, wood and woodgrain effects combine the traditional feel of standard windows with the benefits of UPVC windows.
Whether you opt for flawless white, traditional oak, subtle sage or bold cobalt blue, UPVC windows and doors can enhance your property and create a spectacular visual. Whilst external décor isn't always easy to get right, installing new UPVC windows and doors is an easy way to revamp your property and revitalise your home.