Using Double Glazing Funding To Find Double Glazing Installer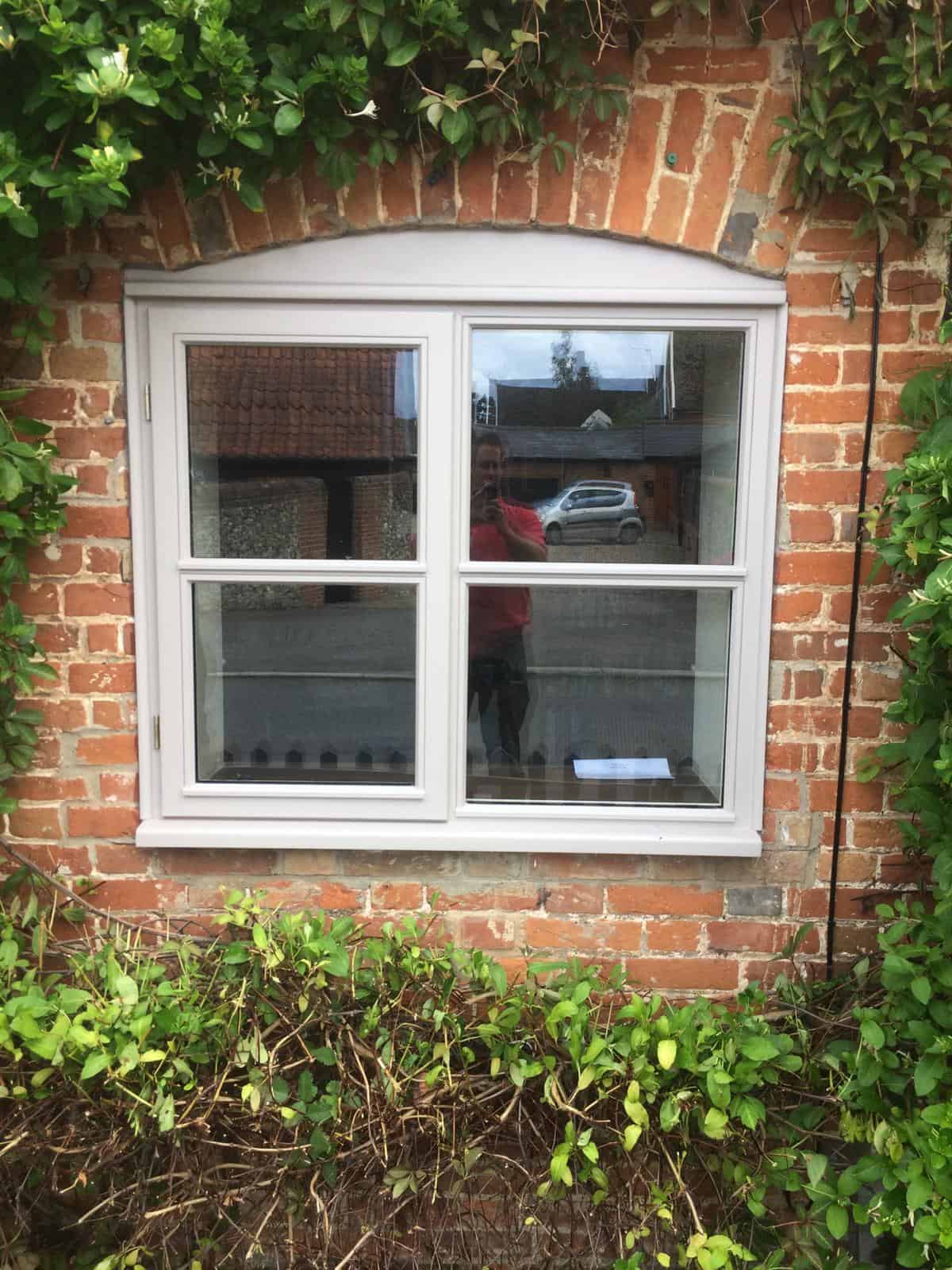 Double glazing will bring a range of benefits to any home. Nowadays, it's mandatory for new-build properties to be constructed with double glazing windows throughout. Often, construction companies will also install UPVC windows and doors to provide further benefits for the home. 
However, a lot of people still live in old properties that were built many decades ago. As such, you might not have double glazing in your home at all. This puts you at a considerable disadvantage when you consider that double glazing windows can help you save so much money on your energy bills. Not only that, but a lot of homeowners may have old double glazing or window fixtures that could do with an upgrade. 
If you're looking for UPVC windows or UPVC doors to improve your property, then it's vital you search for the best double glazing installers around. Additionally, it's crucial that you find vendors who are affordable and fit into your budget. This creates one significant issue for a lot of property owners; you may be unable to afford the full cost of UPVC windows/doors double glazing installation. 
Thankfully, Double Glazing Funding is here to offer a few different solutions that you may find helpful. We help you find double glazing installers, and we also help you find grants or different funding options to try and cover the costs of installation. If you want to know how all of this works, then please continue reading this guide: 
Check if you qualify for grants, funding, or incentives
There are three main grants/funding options available to you. We'll explain each one in more detail throughout this guide, but the first thing to be aware of is whether or not you'll qualify. These grants or funding options aren't available for everyone. Ideally, they've reserved for homeowners who want to improve their property but can't afford it. In fact, the chances of you qualifying are increased if you're carrying out a double glazing renovation because your old windows are broken, outdated, or leaking condensation everywhere. 
It's so easy to see if you qualify for any of the options available to you. We have a simple Grant Checker that you can fill out in a few minutes. All you need to do is put in all the relevant details, and you'll find out if you qualify or not. The main details we require are as follow: 
Postcode

Number of windows you need to replace

Number of external doors you need to replace

Are you the owner of the home?

What are your reasons for changing the windows? (Draughts, leaks, not secure enough, condensation, improving the look, and any other reasons)
Then, we just need some personal details to contact you, and you can check your qualification status. 
From here, you'll be presented with three different funding options that can help you pay for the installation of your new UPVC windows and doors with double glazing. Below, we'll run through each funding option and how it can help you out. 
Free Windows & Doors Help2Buy Windows Grant (Qualifying Criteria Apply)
Depending on your situation, you may qualify for this grant on the Help2Buy Windows Scheme. In essence, you can get brand new UPVC doors and UPVC windows installed in your home with absolutely zero costs incurred. It's the ideal solution, but this grant is typically reserved for very specific cases. Your chances of meeting the qualifying criteria for this grant are increased if it's proven that your home needs new double glazing windows and doors. For example, your current windows might be leaking or creating draughts – or they might be severely damaged. 
Of course, it all depends on each homeowner, so it's well worth checking to see if you're qualified anyway. The chances are you'll probably qualify for either of the other options, so you have nothing to lose by seeing if you can get this grant. 
Naturally, this grant is the best one as it will cost you absolutely nothing to get a new set of windows and doors. We must note that this scheme has nothing to do with the UK government – it's not part of the help to buy scheme they run for people trying to buy houses. This is 100% funded by Help2Buy Windows, and the money is raised through the sale of leads to various clients. 
The Help2Buy Windows Scheme was set up to help people in need. Thousands of people up and down the country are still living in homes without double glazing. As a result, you're paying over the odds for your energy bills every single month. These inflated bills will add up throughout the year, meaning you waste hundreds of pounds on energy. It's not necessary, and you can save a lot of cash with a simple window upgrade. So, the scheme was created to bring more energy efficient windows and doors to people who can't afford them. Therefore, not only will you save money on your future energy bills, but you also save a sizeable chunk of cash by getting the installation for free. 
Window & Door Funding (Qualifying Criteria Apply)
The second funding option allows you to spread the costs of double glazing installation, making it far more comfortable for you to manage. If you don't qualify for the Help2Buy Windows Grant, then you'll be offered this option instead. 
We work with various installation partners who provide their own funding options for you. We'll set you up with the most reputable installers in the UK, so you can trust that they'll do a fantastic job and provide excellent value for money. The funding varies from company to company as it's not supplied by Help2Buy Windows. However, the options all follow the same principle; you're given money to help cover the installation costs, then you pay it back over time in a more manageable fashion. 
Consequently, this funding option lets you spread the costs and prevents you from parting with a massive sum of money all in one go. For many homeowners, this is one of your key concerns. You know you can theoretically afford double glazing installation and UPVC doors/windows, but you don't want to spend loads of money all in one go. If you do, it'll mean you spend a good few months living on scraps as you've spent the majority of your bank account balance. 
As a result, many of you will probably turn to personal loans to help pay for home improvements like double glazing and UPVC window installation. However, the problem with loans is you still need to put down a deposit, and they often come with dangerous interest rates. Thankfully, funding for this option rarely requires an initial deposit. You're assessed based on your case, which helps figure out the level of funding you need. Then, we pass you to one of our trustworthy installation partners, and they'll talk you through their specific funding. 
So, this funding option works best for homeowners who can afford this home improvement but need to spread the costs over a more extended period. If you fail to qualify for the primary grant, then this option will always be open for you. 
While we can't provide you with a full list of funding options available, we can show you a few of the possibilities that our partners have offered in the past: 
36 months interest-free credit

24 months interest-free credit

Buy now pay in 12 months

Low rate monthly finance
Best 4 Less Guaranteed
The final option is an incredible incentive that helps you slash the costs of UPVC windows and doors. If you are looking to buy your brand new windows and doors separately – then find an installer to fit them – then the Best 4 Less Guaranteed scheme is perfect for you. 
Here, you get to buy your UPVC doors or windows directly from the manufacturer. This completely cuts out all the typical wholesale and retail costs of buying new windows. Usually, when you go to buy them from a retail company, the windows and doors have been passed through so many different hands. The manufacturer sells them to someone, who sells them on to a wholesaler, who sells them to retail companies. Throughout this process, they have mark-up added to them whenever they change hands. Essentially, they become more expensive as each company looks to make a profit from them. 
For example, the manufacturer may sell them for £1000 to a wholesaler. Now, the wholesaler sells them to retail companies for £1200 to ensure they make a profit on each one. As such, the retailers could sell them for £1500+ to make sure they also make a profit. Therefore, when you buy the products, you're overpaying for them. 
With Best 4 Less, you go straight to the manufacturer. Instead of dealing with inflated prices, you get them for what they're genuinely worth. In fact, we regularly find that UPVC windows and doors are worth 40% more than the manufacturer initially sold them for when you buy them from retailers of installers. So, by using the Best 4 Less Guarantee, you can save around 40% on your windows and doors. 
We only deal with the most prominent and most respectable installers in the country, so quality is 100% guaranteed. You will not find better quality or value out there at all. Another benefit of getting your windows/doors through this scheme is that they never change hands. The more an item changes hands, the more it loses its quality. So, you get them fresh from the manufacturer and are the first people to handle them!
Find the best double glazing installers in the UK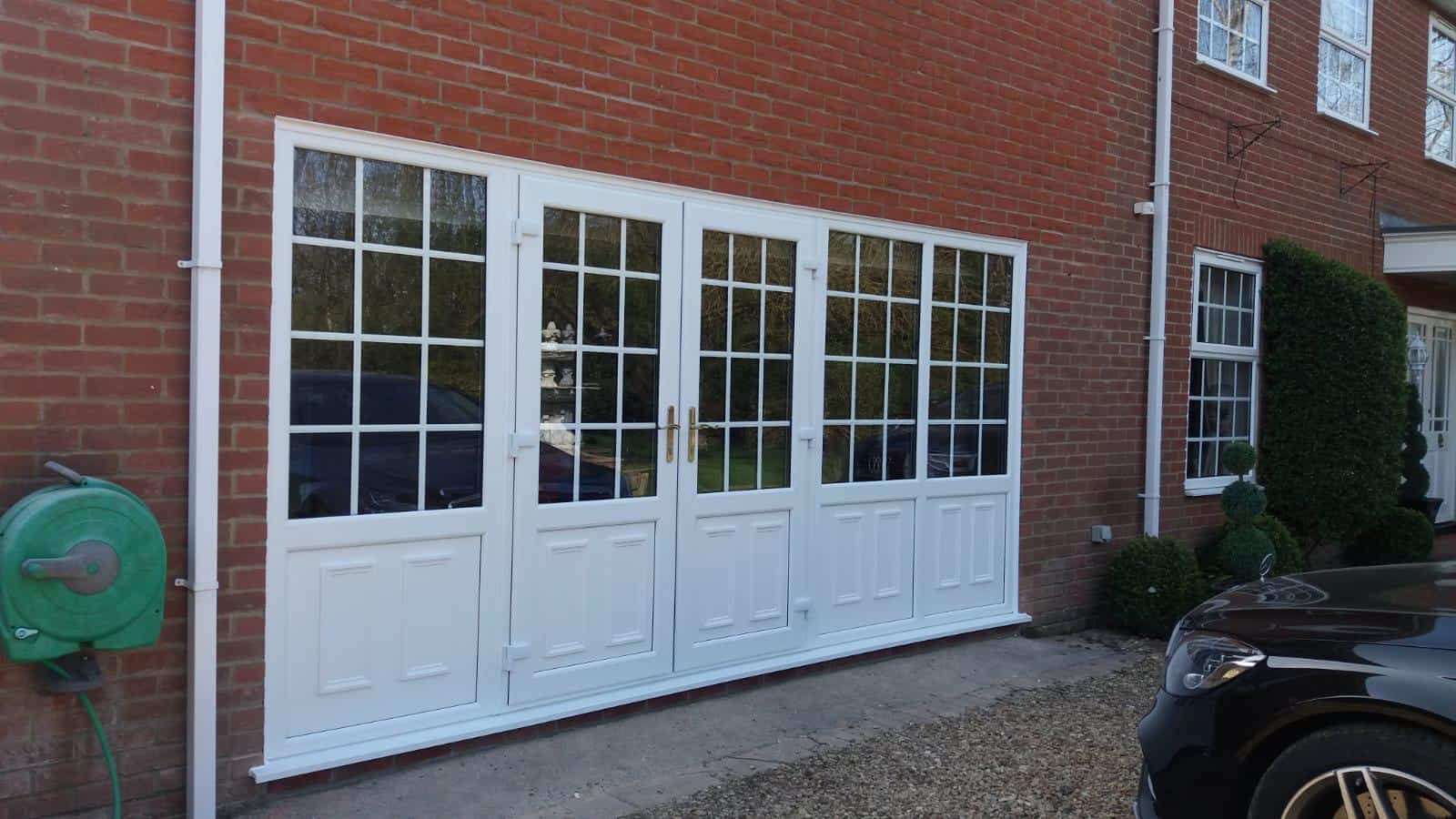 All of these funding options and incentives can help make double glazing more affordable for you. However, you still need to have access to double glazing installers. Regardless of which funding option or incentive you choose, Double Glazing Funding will help with the installation side of things. 
When you're ready, you can ask us to find quotes from the most trustworthy and highly-rated double glazing installers in the country. We'll find companies that cover all areas of the UK, so it doesn't matter where you live. It's vital that you get your double glazing windows and doors installed by consummate professionals with years of experience. 
The benefit of doing your research through us is that you don't really have to do any research at all! Usually, it can take days for you to go through all the different double glazing installers, read reviews, and collect quotes. This is incredibly stressful, particularly when you want things to happen as fast as possible. Double Glazing Funding does all of this for you by providing you with quotes from the best contractors around. We take your budget into account, so you're only faced with quotes that are relevant to you. 
Now, you can go ahead and install UPVC double glazing windows/doors throughout your home.
What are the benefits of applying for funding?
As you can see, there are some excellent funding options that you can try and apply for. The question is, why is this beneficial for you? Well, here are some reasons to seek out funding or incentives: 
Get high-quality double glazing

: Without funding or incentives, you limit your double glazing and UPVC options. More often than not, you're left looking for the most affordable installers and products on the market. Or, let's be honest about this, you look for the cheapest. As such, you spend less, but you suffer on quality. Don't risk buying cheap double glazing as it's rarely worth the money. It will most likely result in condensation or issues with the cavity space, which lead to expensive repairs down the line. With funding, you can afford high-quality double glazing that's built to last and installed by experienced pros. This leads to fewer repairs and means you keep your windows/doors for longer. 
Save a lot of money

: If you qualify for the Help2Buy Windows Grant, then you'll save an absolute fortune. All of the installation costs are covered for you, so that's one less financial burden weighing down on your shoulders. 
Keep your finances in check

: UPVC doors and windows can cost a fair bit of money. So, with funding options from reputable installers, you can keep your finances in check by spreading the financial load. Instead of draining your account balance all in one go, you can pay for the installation over a few months – or buy now, save money, then pay in 12 months when you're in a more stable position. Either way, your finances are rocked, and you can still live a comfortable life without worrying about ending up in debt.  
Why do you need double glazing?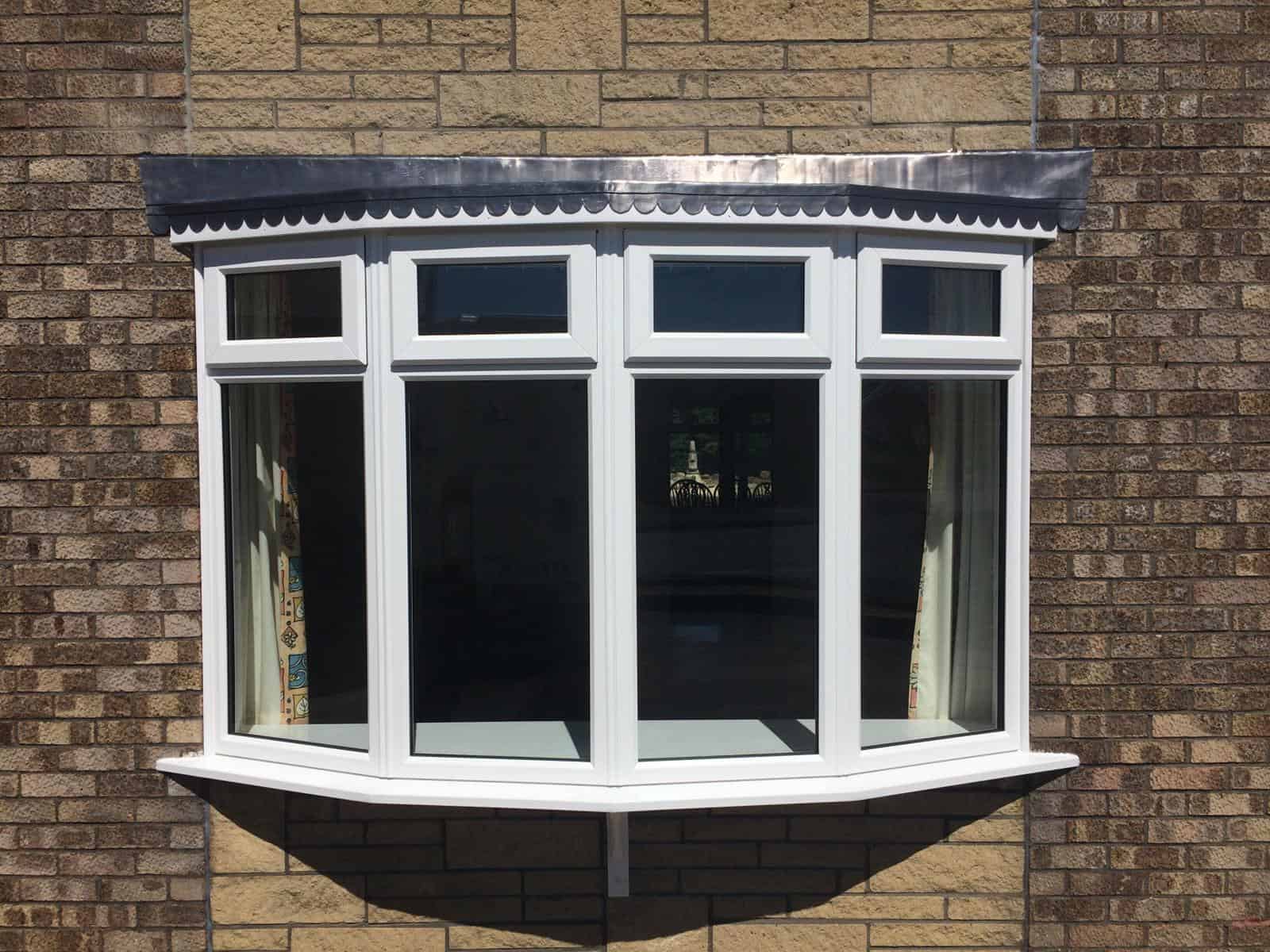 Some of you may be wondering whether or not all of this is worth it. Yes, it can take a while to get everything in order and finally have your double glazing windows installed. Plus, the installation process can be a bit intrusive. 
However, it's well worth it because of the benefits double glazing brings to your home – and to the quality of your life! Here's what you will enjoy when you have double glazing: 
Far better insulation

: The thickness of double glazing makes it a much better insulator than single glazing windows. As a result, heat is kept in your home, making it warmer. This is particularly helpful during the colder months, and you can always open your windows during summer to keep your home nice and cool anyway. 
Noise reduction

: Are you sick and tired of hearing the traffic from the road outside your home? With double glazing, the window thickness provides improved noise reduction, allowing you to enjoy a more peaceful life in the house. 
Save money on energy bills

: This is the big one! You can save around 30% on your energy bills with double glazing windows. Again, this goes back to their impressive insulation properties as they stop heat from escaping your home. 
Increase property value

: As mentioned right at the start of this guide, new-builds are made with double glazing throughout. It's something that's much coveted by homebuyers, so having double glazing in your home will definitely increase its value. 
To make things even better, you can pair double glazing with UPVC doors and windows. UPVC is a popular material as it is incredibly durable and robust. So, it adds further protection to your home – and it also ensures that your windows and doors last for a very long time without deteriorating. 
Summary
We'll finish by saying that double glazing is one of the best home improvements you can make. So, we urge you to use Double Glazing Fund to find the best installers and the best funding/incentives out there. First of all, check what funding you're eligible for, then our team will help you find installers that suit your requirements.