Double Glazing Vs Triple Glazing: Which Should You Choose?
If you are renovating your house, moving home or thinking of upgrading your windows from single glazing, you might wonder whether you should choose double glazing or triple glazing. It's not just about the fact that double glazing includes two panes of glass, whereas triple glazing has three. There are so many more benefits/disadvantages of both that you should consider before you choose either. You should also think about the cost, how energy efficient they are and how they insulate your house.
In order to help you make your decision, here is an article showing what each of them are, the pros and cons are of each, which one deals with condensation better, how energy efficient they are and the costs of each of them.
Triple glazing
But first, what's triple glazing? Made up of three panels, triple glazed windows are energy saving, insulated windows that help to reduce the amount of noise that seeps into your home. The cavity between each of the panes is usually filled with either krypton, xenon or argon to create a seal that reduces the draft and keeps the heat within the house. So what are some of the pros and cons that come with having triple glazed windows installed in your property?
Firstly, the pros:
• Great sound insulation
• Long-lasting and durable
• More secure against break-ins
• Produces a low U-value
• Extremely energy efficient

Secondly, the cons:
• Can be very expensive
• A lot heavier than single or double glazing
• They might not be necessary for the UK climate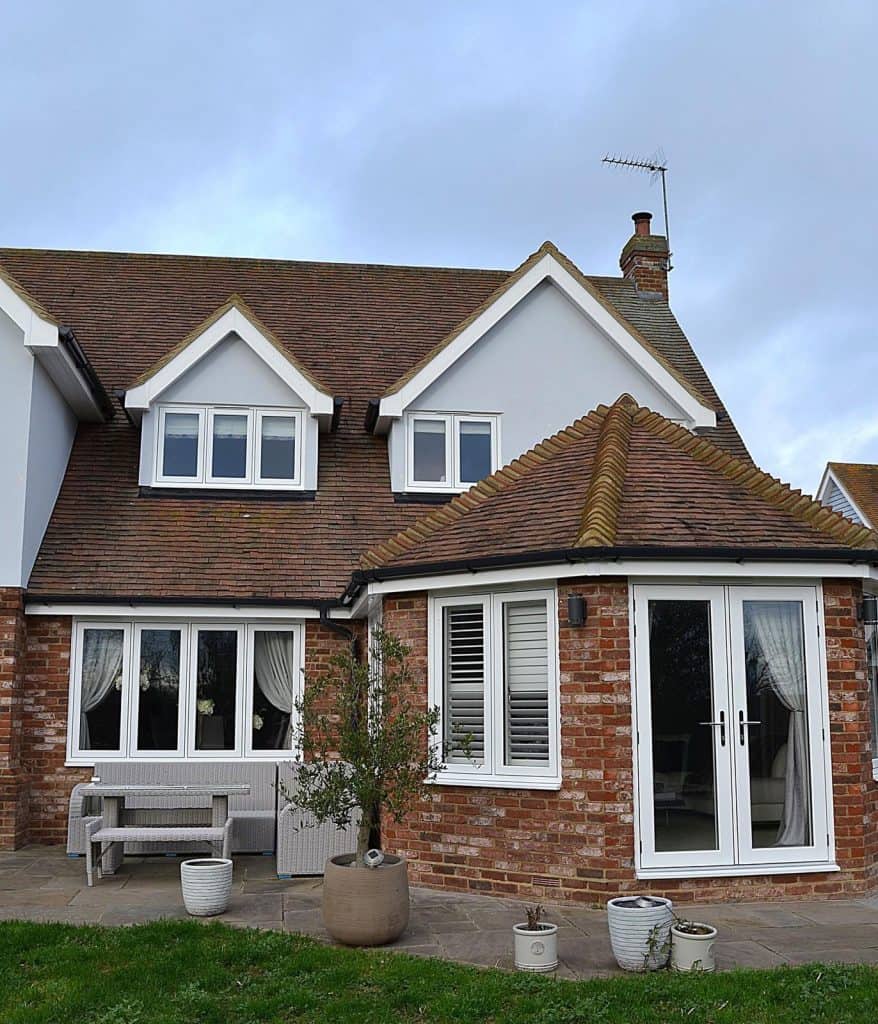 Double glazing
Secondly, what is double glazing? A double glazed window is made up of two panes of glass that provide a barrier between the house and the outside. The gap between the panes provides a good level of insulation, that's invaluable in the colder months. Double glazing is found on most modern houses and is generally, very reasonable. People that upgrade from single glazing to double glazing will start to notice the impact on their electricity bills as soon as they are installed. So what are some of the pros and cons of double glazing?
Firstly, the pros:
• They are cheaper than triple glazing
• They can reduce heat loss by up to 100%
• They are the most popular choice for households across the country
• They help to reduce noise
Secondly, the cons:
• They are less energy efficient than single or triple glazing
• They are easier to break into than triple glazing
• They aren't as long-lasting as triple glazing
Which deals better with condensation?
This probably won't come as a surprise, but triple glazing tends to deal with condensation better. This is because of the fact that it has three panes – therefore will allow for less of a difference between the temperature inside and outside of the house. If you have double glazed windows and notice a lot of condensation between the panes, it might be a good idea to upgrade to triple glazing. Condensation can cause problems to the window frames and excessive moisture, therefore, is an issue that needs to be fixed as soon as possible. If there aren't any issues with condensation with your double glazing, then it's probably not worth changing them all to triple glazed windows.
Is triple glazing or double glazing more energy efficient?
When you are working out which type of window is better in terms of thermal transmittance, it's important to look at what the 'U-value' measurement is. This is an industry standard which is often used to compare a windows energy performance. If the U-value is low, the window is more energy efficient. It's clear that as double glazing has two panes rather than three, it won't retain as much heat. But, is it really necessary? Probably not when you are living in the UK. The difference in your heating bill won't be a lot, whether you have double or triple glazing.
However, you shouldn't only consider the amount of energy transfer that you lose (or gain) through your windows. You should also think about the solar gain that comes with both. Increasing the temperatures inside the room, if it's a particularly hot day and you want your house to warm up accordingly, triple glazing will allow for less of this heat to seep through in comparison to double glazing. This means that you won't benefit from the same amount of natural warmth with triple glazing as you would with double glazing.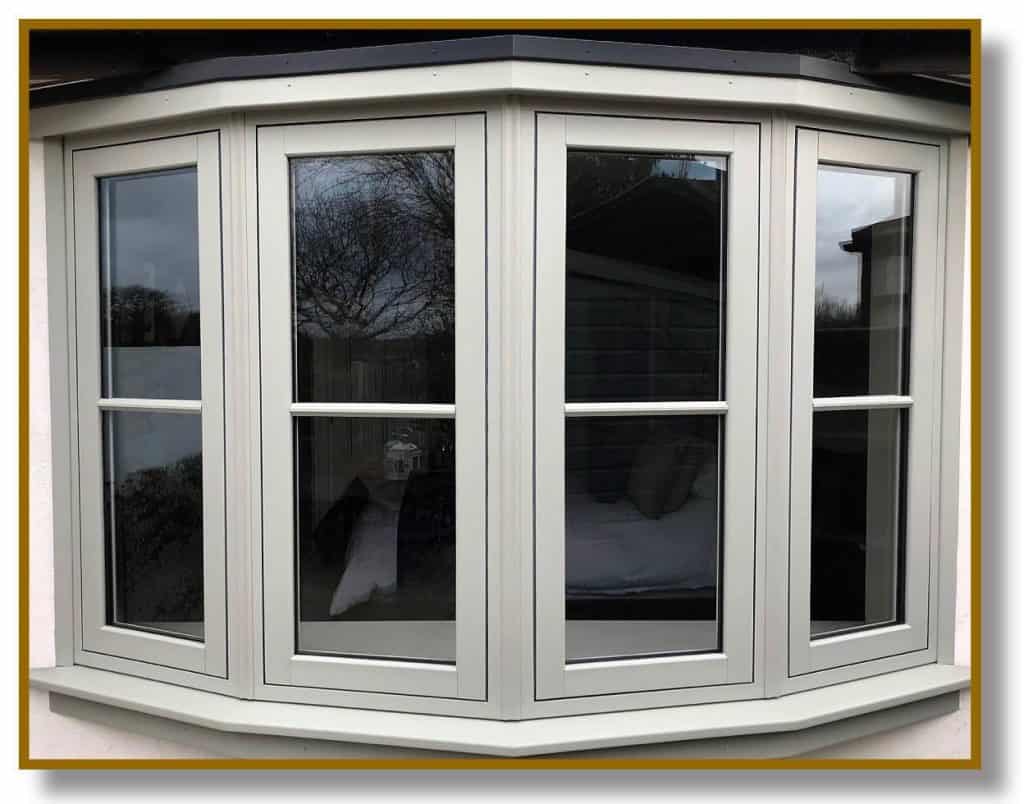 How much does double glazing cost?
This, of course, will depend on the style and size of the windows (as well as how many windows you need instead) that you want in your home. It will also depend on the type of glass that you want in your double glazed windows – examples of which are toughened glass, annealed glass and laminated glass. It can be anywhere from £2,000 – £7,000 – but you can easily get a quote which will suit your needs. When you are purchasing a new home, take a look at the windows. If they are in good condition and are double glazed, it will save you money in the long term and mean that you don't have to invest in new ones.
How much does triple glazing cost?
This, yet again depends on how many you want to be installed and the quality of them. But, as you would expect, they cost more than double glazed windows because of their durability and the extra pane of glass. It also requires more materials to make and a specialised manufacturing process – that many window glaziers might not offer. It can sometimes be as much as double or triple the cost of double glazing (depending on who you purchase it from).
When you compare them in terms of their energy-efficiency, the difference in the money you save with heating is minimal. Therefore, you need to consider whether triple glazing is truly worth it. However, if you currently have double glazing and it isn't benefiting you and you are losing a lot of heat in your house, then maybe switching to triple glazing is the way forward. It will also increase the value of your house and, as mentioned above, the security of it.
Do you have to upgrade to triple glazing from double glazing?
There are other alternatives to upgrading your windows to triple glazed windows. You could invest in heavy lined curtains to help reduce the amount of heat you are losing and to help with noise reduction, or in the summer, invest in blinds that will help to improve the amount of heat that's transferred into your home. These are two simple alternatives to upgrading your double glazed windows to triple glazed windows. Saving you on money that you would have spent upgrading, you can (if you want) use the money that you saved on other upgrades in your house.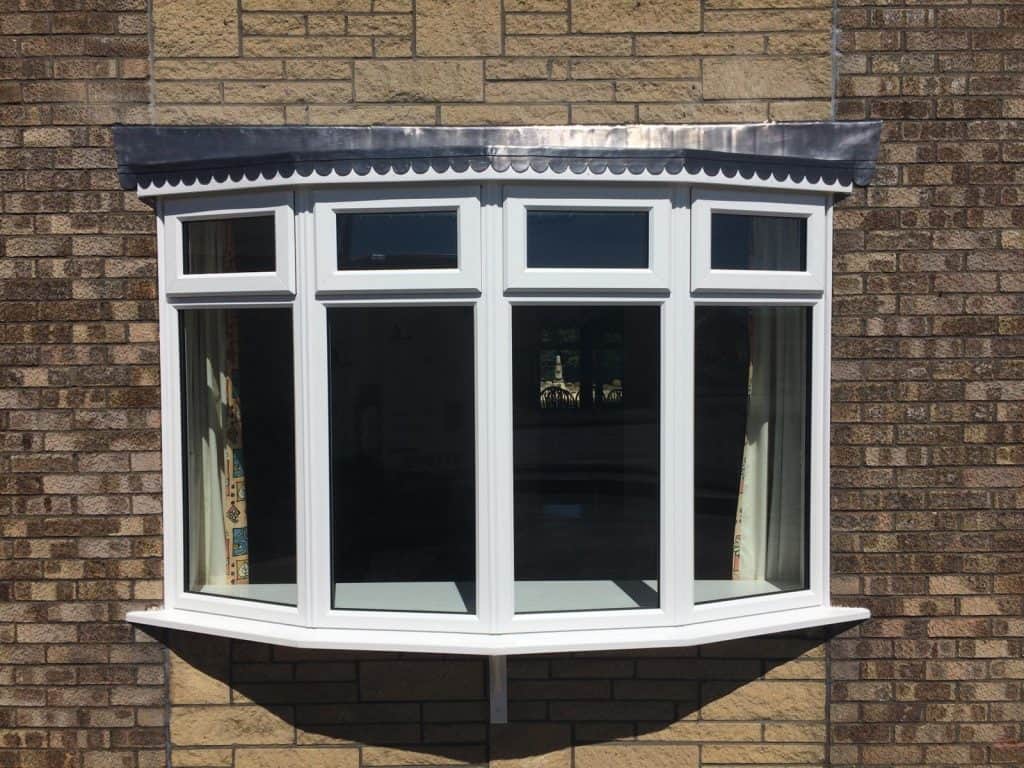 Is triple glazing really worth it?
As mentioned throughout this article, triple glazing is significantly more than double glazing – so is it really worth the hefty investment? You can easily get all of the benefits from triple glazing with double glazing if you update them. There are double glazing windows options on the market that are modern, have A+ energy efficient ratings and offer excellent U-values. Yes, they might not hold just as much heat as triple glazing does, but does that extra pane of glass really make all the difference? This, of course, is a decision that has to be made by you. If you don't want to spend out more for a little less heat loss, it probably isn't worth it. You will also have to consider the fact that triple glazed windows will add an extra level of security to your home. Harder for vandals to break into, it will give you more peace of mind when you are leaving your property to either go to work, out to the shops or away on holiday.
It will also depend on what windows you want to upgrade throughout your home. If it's all of them, the cost will be substantial. But if you only want to upgrade the windows downstairs in your property it might be worth it in the long run.
Before making the decision as to whether you will choose double glazing or triple glazing it's important that you do thorough research, get quotes for each and think about what you want to get out of them. By deciding which type is more appropriate for your needs, you can discover the types of glass that's available, the styles and what impact they will have on your home. It's a big investment – no matter which one you choose, so it's important to think carefully first before taking the plunge. Windows are a big part of your home and could be the difference between a large electricity bill and a small one – as well as making it more appealing to potential buyers when you go to sell your house in the future. So you want to know that you have made the right decision.